Promise Me You'll Live
Promise Me You'll Live
Promise Me You'll Live
by
Chila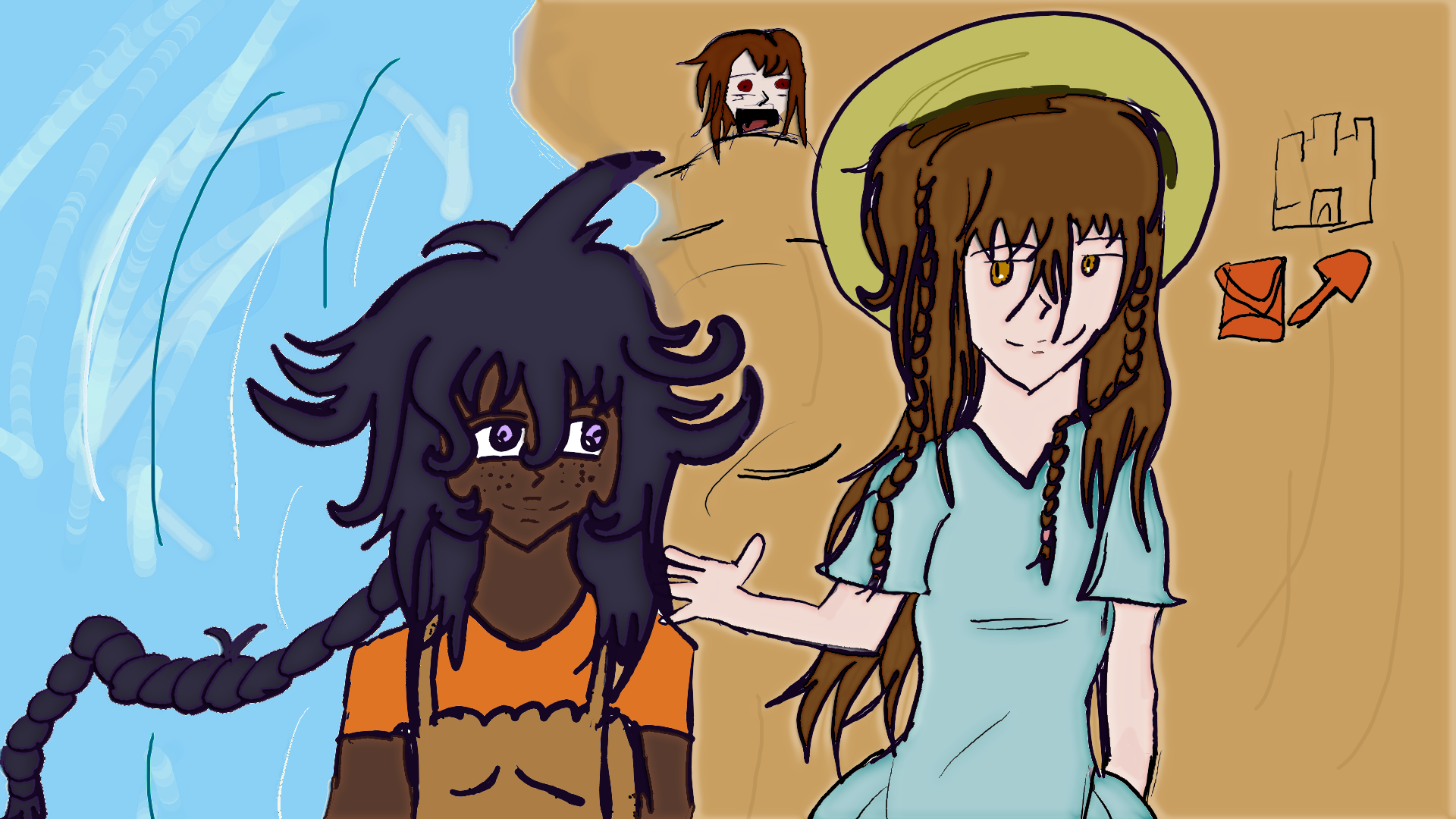 Description
From left to right: Lumi, Lauren Sukor and Noa Sukor.
Campaign: Icewind Dale

Noa Sukor was the vessel of the Ice Maiden, and also Lauren's long lost sister whom was believed to be dead. The party managed to save her and return summer back to Icewind Dale, and save Noa from the terrible suffering she had been going through. Lauren asked her to promise him that she'd live now she finally had the chance.

As summer returned, a beach trip was planned between these three, resulting in the following:
Lumi&Noa: Laureeeeen come with us to the beaaaaach!!!
Also Noa: Lol Lauren fell asleep, this is how you deal with him.
 Lumi: Oh does he like being buried in sand?
Noa: Suuuuuuuuuure he does.
Lauren: GUYS THE WATER IS VERY CLOSE?!?!?!
General Info
Comments
0
Media
Digital drawing or painting
Time Taken
Reference