Theiving' Zhen Feng
Theiving' Zhen Feng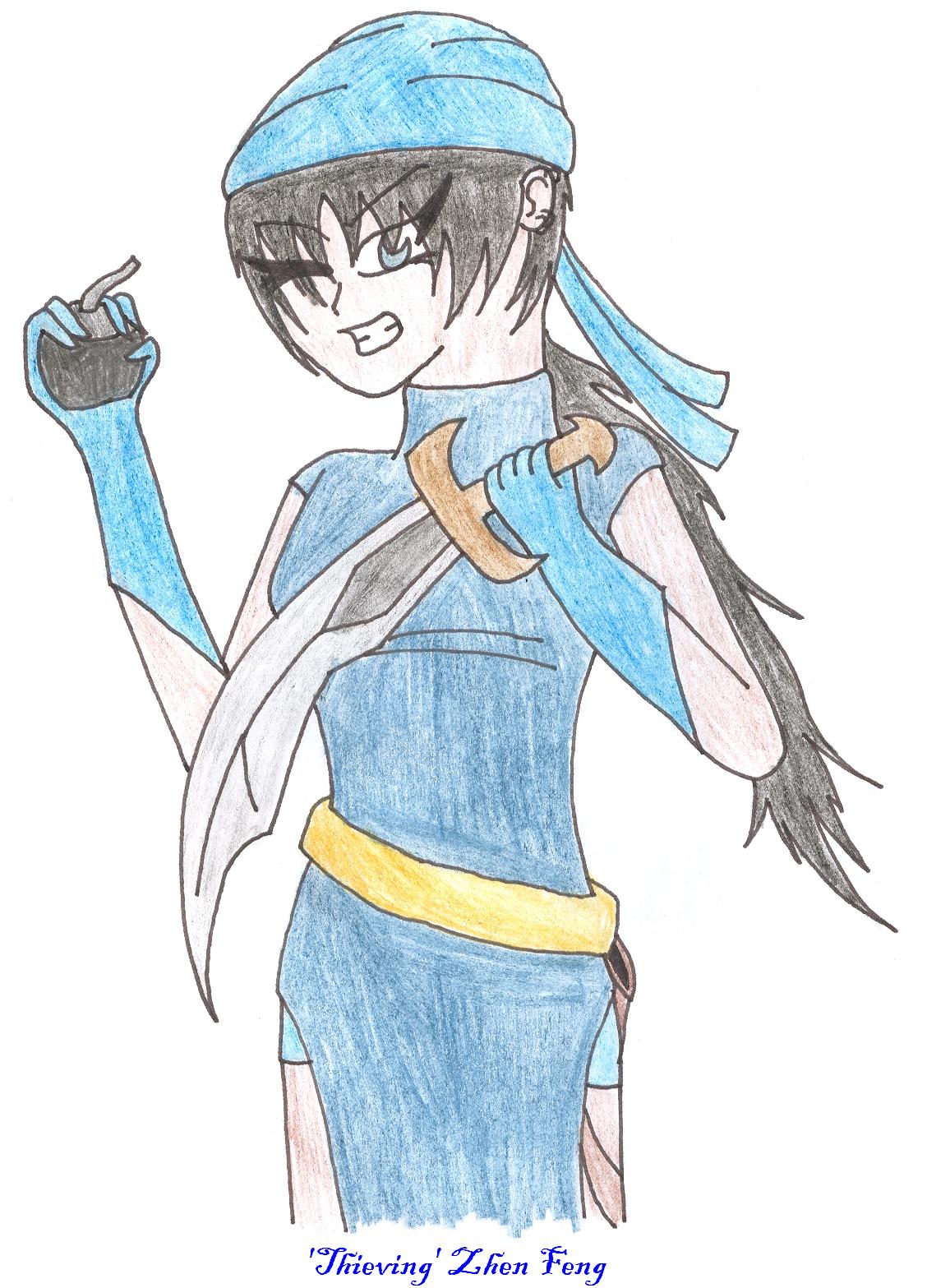 Description
Yes... I've sunk to the level of having a PotC OC!!!! *Cries*
Not that there's anything wrong with that, it's just that... Well... Just about everyone has one... So...
Anyhoo, this is my OC, Zhen Feng. Niece of the pirate lord Xiao Feng, and daughter to his brother Chi Feng. She was born and raised in Hong Kong where she was taught the mastery of explosives at an early age. Chi Feng is currently M.I.A, so Zhen has made it her personal mission to find him as well as avenge
(SPOILER WARNING!!!!)
Xiao's death.
(End spoiler)
Her pet is Jai Li, the Peregrine Falcon (Known in North America as the Duck Hawk). She left Xiao at the age of 22 and roamed around for about a year and a half. She roamed around Singapore for 2 months before she met and sided with Ekul Cortez Sparrow and her (Almost) all-female crew.
I know I screwed up a number of things, but overall I'm pretty pleased with the outcome of this pic. ^_^
Zhen Feng (C) Me
Pirates of the Caribbean (C) Disney