Nanaki and his Mate
Nanaki and his Mate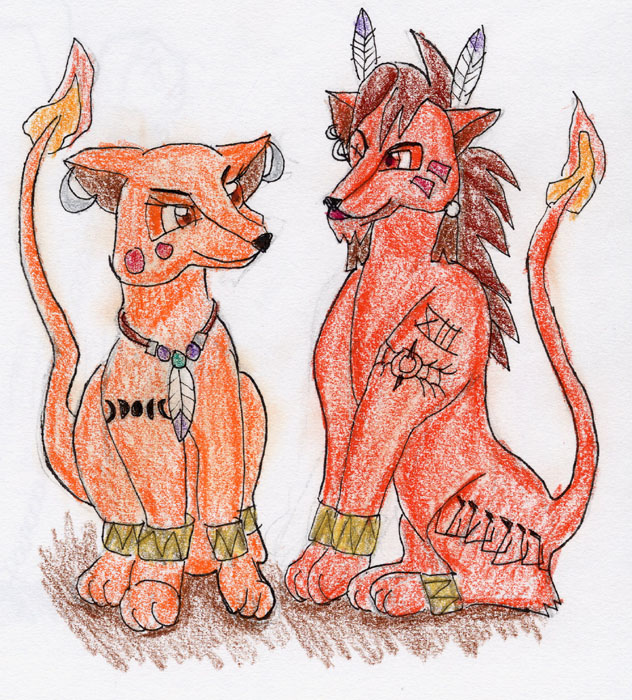 Description
This is Nanaki and his mate, done in the style of one of my fave artists here on FAC- Defiance! It's based on her tutorial, 'How to draw a Wolf's Head." So, thanks goes to Defiance, and also apologies for taking so long to post it.
Anyway... I heard someone say that Nanaki is asexual, since he is shown at the end of FF7 with two cubs and no mate. I think this idea is wrong, because Nanaki mentions he had both a mother and a father during the game.
So here is my version of Nanaki's mate. She wears the same bracelets, but her tattos and war paint are different. The tatto actually represnts the cycle of the moon. And since she is female, she has no mane (just like a lioness). I can't think of a name for her, though...any suggestions?