But he is so tiny!
But he is so tiny!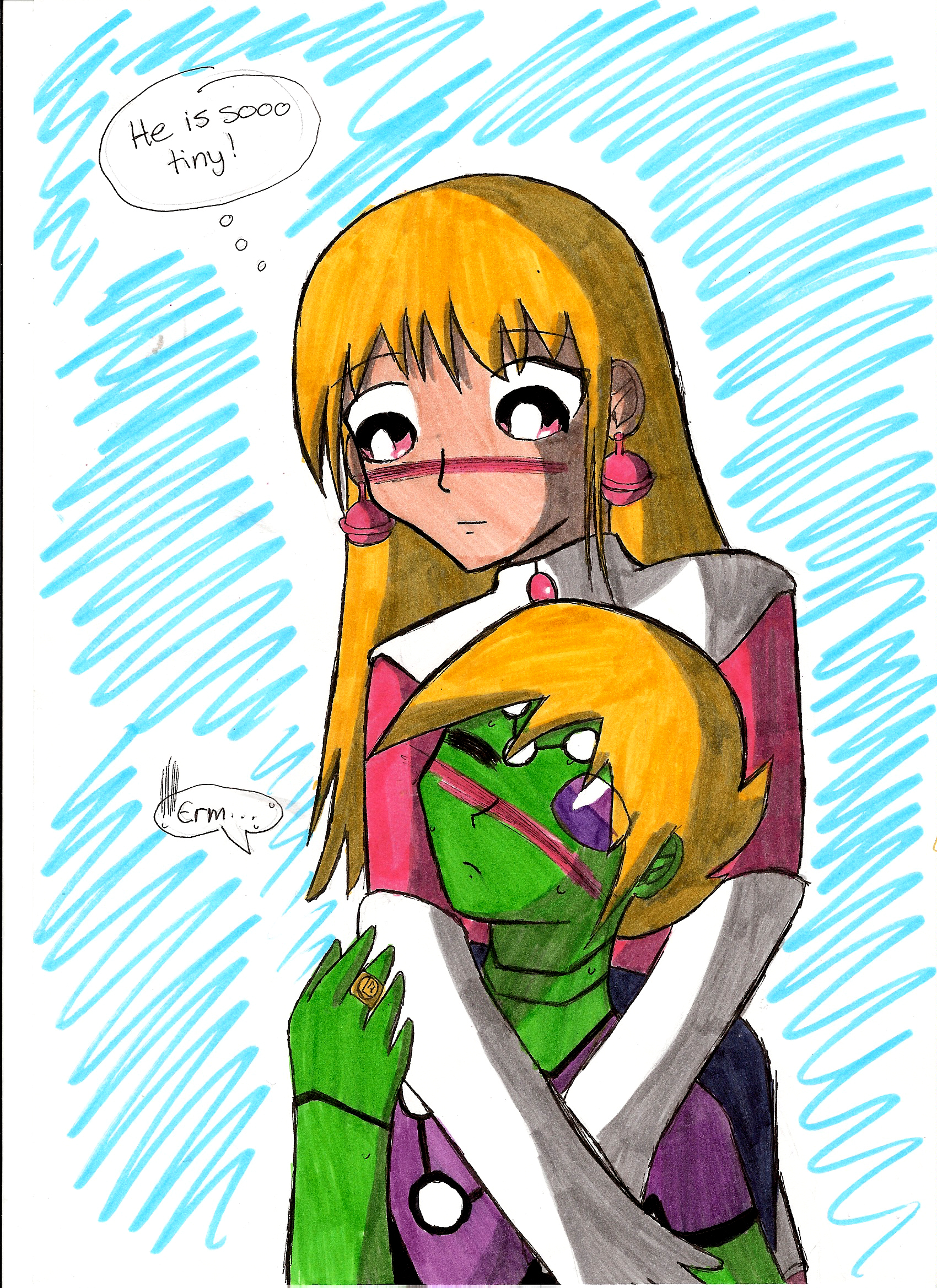 Description
I didn't have any referance on Saturn Girl's outfit, so it's probably way off, but I think the piccy's cute anyway. Stupid me used the wrong shade of yellow for the hair because SOMEONE *cough*littlepeople*cough* was messing with my pens! but REJOYCE, for I have found my brush pens once again X]! No more cheap futzy kids pens!
Saturn Girl's eyes are also way off, but who cares? Not me. Nyahaaaar.
SasukeAndMomijiHaHa (yes you!) I will be seeing you tomorrow. TOMORROW!!!!! MOOHAAAAAARRR!!!!!
General Info
Ratings
Category
Date Submitted
Views
1074
Favorites...
2
Vote Score
1
Comments
3
Media
Other drawing
Time Taken
Reference