Behind the scenes... :D (MasayaXRyou)
Behind the scenes... :D (MasayaXRyou)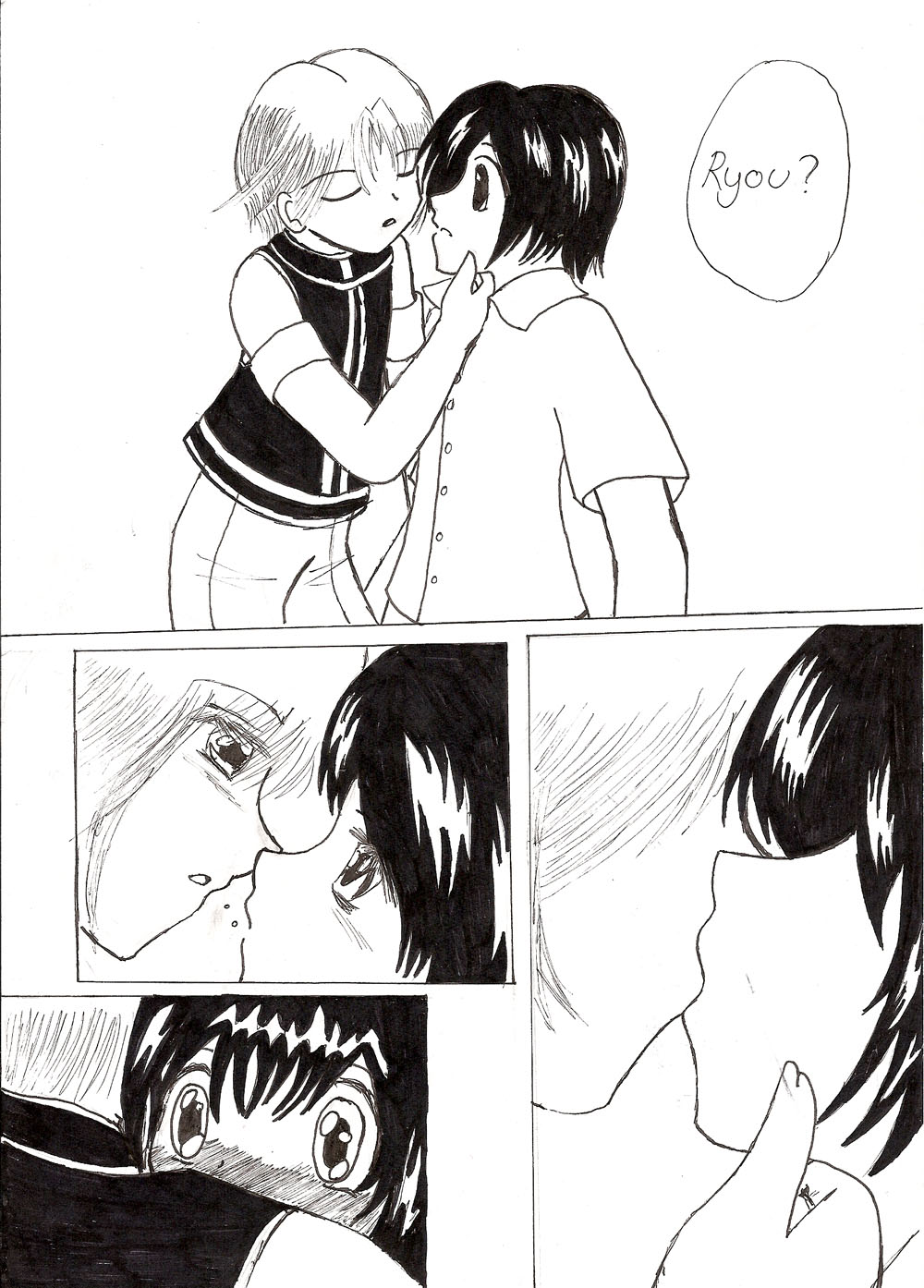 Description
Okay... PLEASE don't kill me for this one!!!!! It's not my fault (okay, it IS, but...)!!!

I just drew exactly what I remember from my dream...

Yeah, I got this from a dream... It was after me and Chibi-suke (chibisukegaara) had been looking for KeiiRyou stuff (we never did find anything TT3TT), and when I went to bed I had a strange dream... Which had a random appearance of MasayaRyou. And I think there was a polka dot dress in it somewhere too (no, that wasn't during the yaoi bit).

Which just goes to show... Don't let Chibi-suke rope you into searching for yaoi on the internet. Dattebayo.

Masaya is fun to draw, but inking him is too hard!