Safe Solitude
Safe Solitude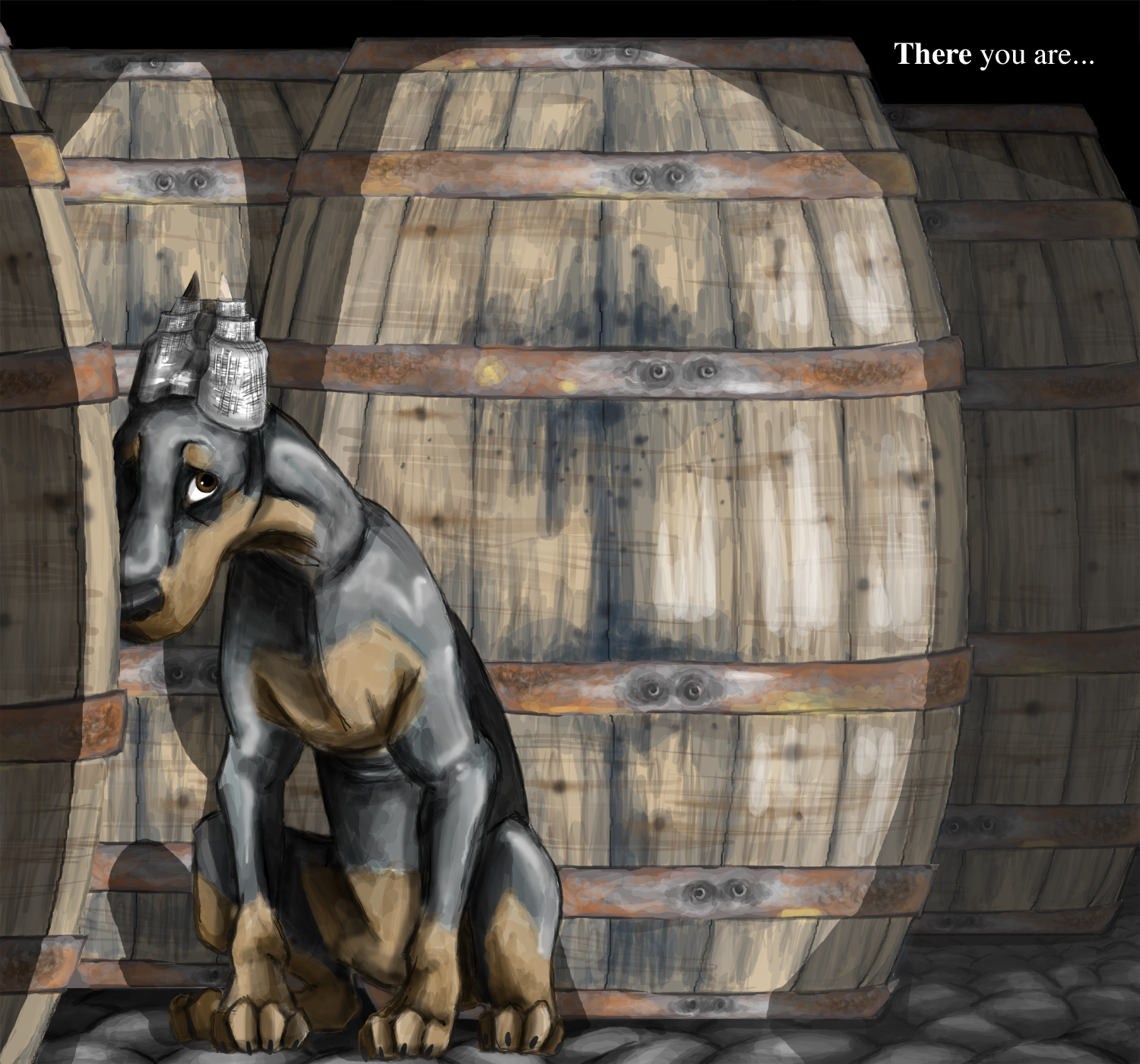 Description
This picture tells of the long and grooling process of the ear cropping and tail docking that Qwin had to endure as a young dog.

The stiff bandages wrapped painfully tight around his ears would gradually become looser, giving Qwin some breathing time from the harsh constraints. But - as usual - at this time it meant the bandages had to be replaced with a fresh layer to continue training the ears to stand, rather then drop.

This routine became so frequent that eventually Qwin learnt whenever the putting-the-pain-back time was near. He would of course hide in many places while his master angrily searched for him, his favored hiding spot being the dark wine cellar between the towering barrels that he felt in a way protected him, keeping him concealed.

No matter how hard Qwin would hide though, he'd eventually be found, he just had to be.