The 5th and Final Day
The 5th and Final Day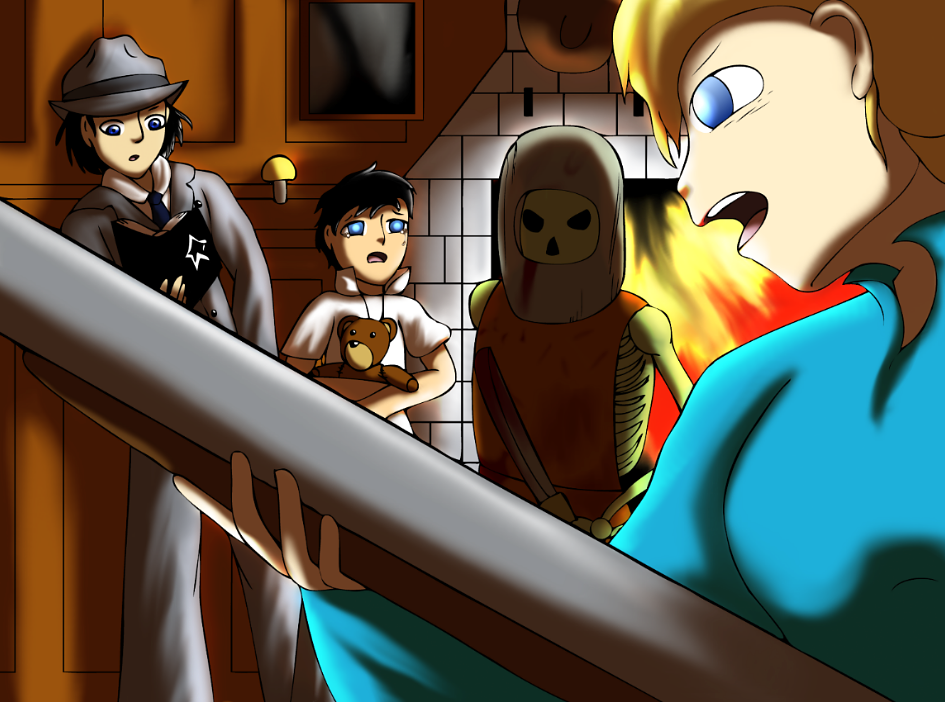 Description
The final day of the horror adventure game, 5 Days a Stranger, one of the best horror games I've played.
Though I admit I haven't played many. :D
One of my favorite Let's Players started playing this game and I suddenly felt like drawing fanart for it. I played all the games already, but I still enjoy watching someone else play the game through. The story was fun and Trilby is one of my fav characters.
http://www.fullyramblomatic.com/
play the game! Go, go, go! It's free. :D
Don't let me spoil it for ya if you haven't played it!
I feel bad for Jim and Simone, having to get possessed by other ghosts to stop the crazy killer ghost. Trilby could have warned them that was his plan. XP I mean Jim had already gotten taken over by the killer ghost at one point. He was still shaken up from that. But then, I suppose you can't worry about that stuff when your dealing with a killer ghost. Gotta stop it before it kills you.
I wonder if they remember anything about it, since Trilby later starts to remember when he was taken over by the killer ghost. Probably.
I liked Jim, as minor of a character he was. If I remember right, Trilby got him to safety in the third game. I hope so, poor kid has been through enough. I'd like to believe one of them got away from all this insanity. :D