First Aid - The Lost Three
First Aid - The Lost Three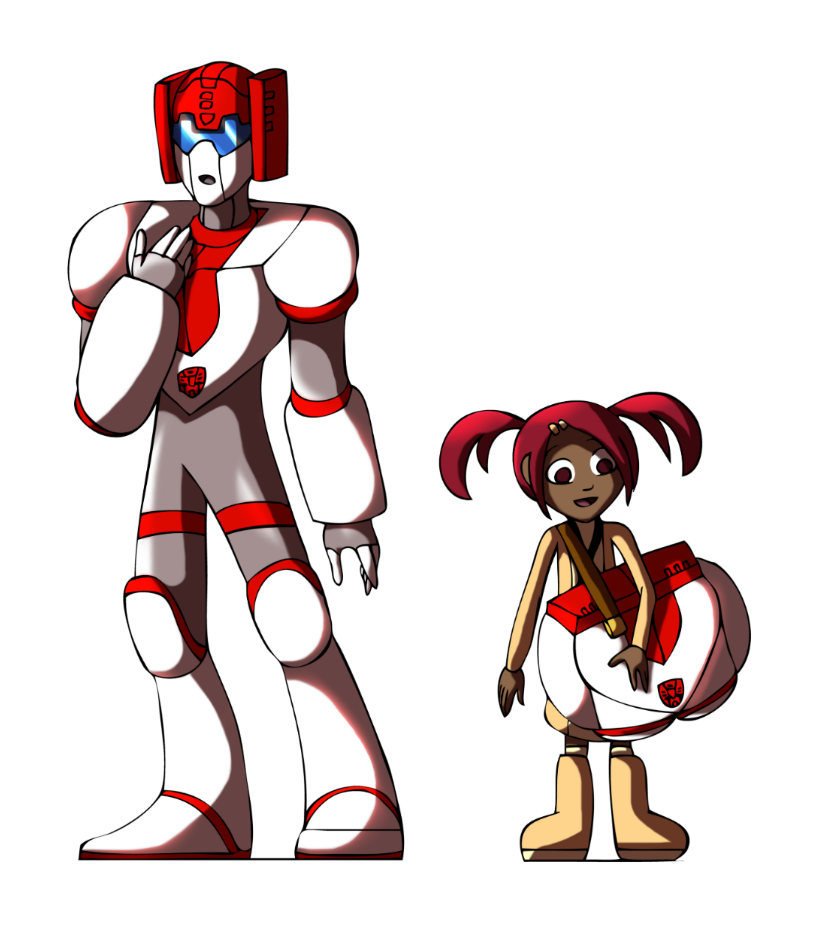 Description
The Lost Three version of First Aid. :D

First Aid is a kind of Transformer created to help the humans on Cybertron, though by the time he was ready to do so, the war broke out on Cybertron.

First Aid was thought to have been lost along with Prowl's group, the statues of the rest of the group is unknown at the moment.

First Aid was sent off with the coordinates to Vector Sigma, but found himself trapped in the middle of the conflict, having the ground collapse under him, and knocked into stasis. He was later found by Sari, Kicker, and Spike. Sari used her key to bring him back fully online.

First Aid transforms into a First Aid kit and he's full of different items for humans and Transformers alike. He's still the ever pacifist he is to his G1 counterpart, refusing to even carry a gun.

First Aid becomes attached to the humans, especially Sari, rather quickly and is quite excited to see such young humans for the first time(having only met the adults), though he is worried for their safety.

Sari carries him around most of the time as he organizes all his items and pops out any small itme the group needs. If he has it, of course.
General Info
| | | | |
| --- | --- | --- | --- |
| Ratings | | Comments | 2 |
| Category | Cartoons » Transformers | Media | Digital drawing or painting |
| Date Submitted | | Time Taken | |
| Views | 1263 | Reference | |
| Favorites... | 1 | Keywords | First, Aid, Sari |
| Vote Score | 0 | License | Berne Convention |