Vash vs Doughnut....
Vash vs Doughnut....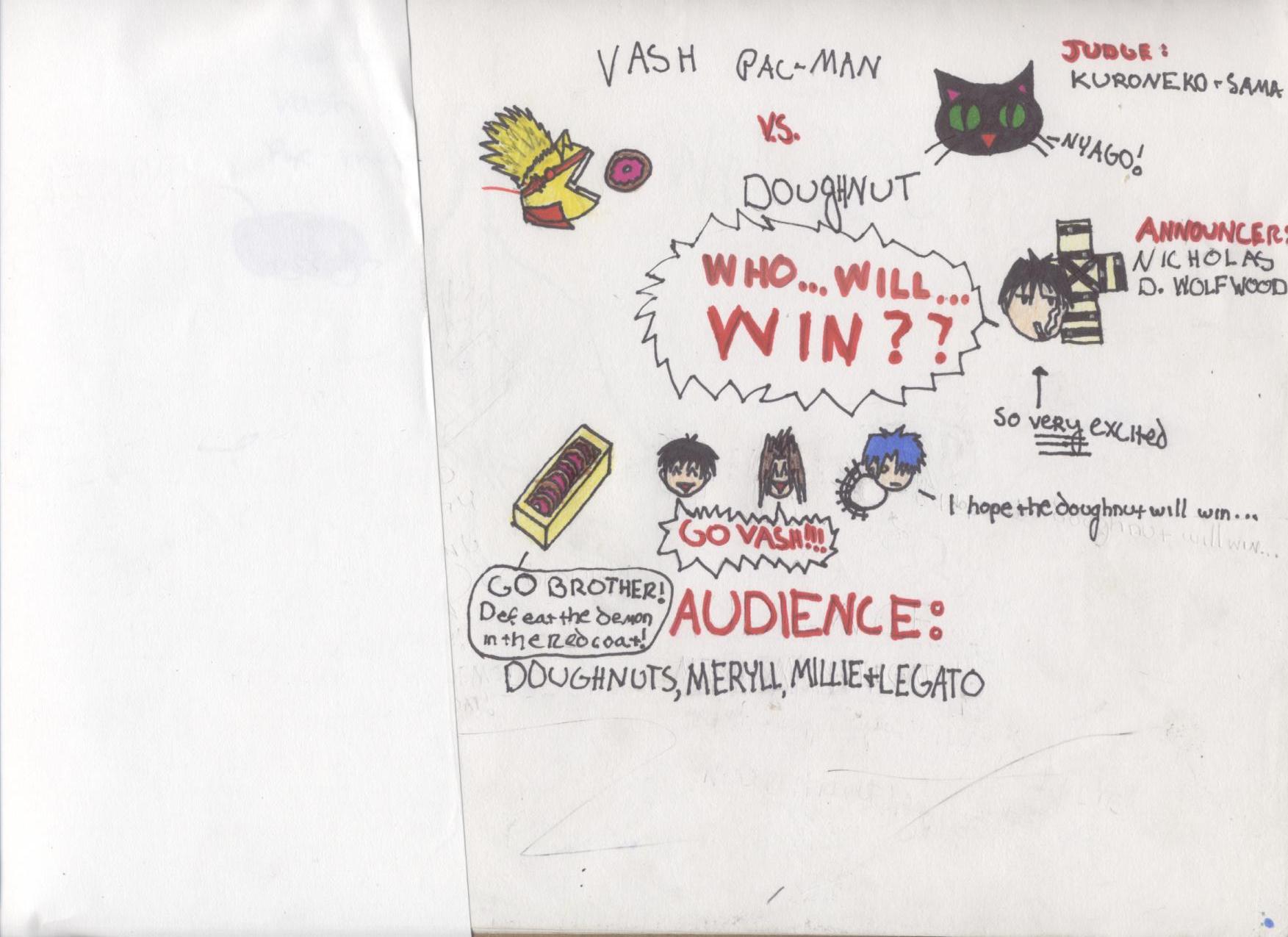 Description
WOOO! GO VASH! I had to cover up some *cough* stuff that a kid wrote on my book...Which is why the paper is there (plus I'm stupid and dunno how to crop it off >_>;) I Like how I did Kuroneko-sama, Wolfwood and Legato....(why does his hair color change in EVERY SCENE? HUH? ANSWER ME THAT! XP) Comment on this poor quality and stupid picture...
General Info
Comments
3
Media
Unspecified
Time Taken
Reference