Minit's playing Pop'n Music on the Wii
Minit's playing Pop'n Music on the Wii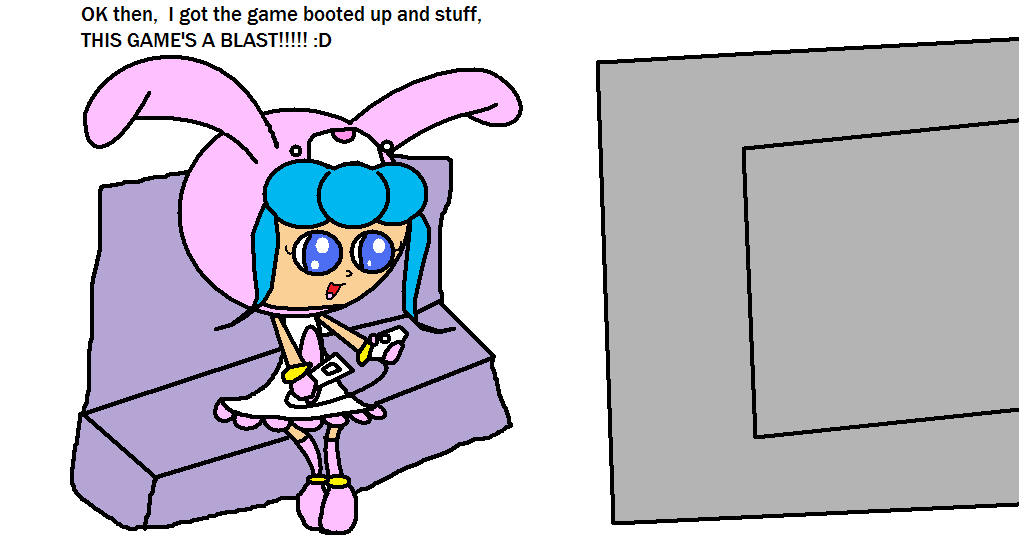 Description
To celebrate Pop'n Music coming to America for the Wii, I made this picture. I hope
Minit's
appears in the game.
Facts: Her first appearance was in Pop'n Music 14 FEVER and her song was Otome Rumba. Her older brother,
Timer
, appeared in her Win, Fever Win and Lose animations. Minit's appeared as a cameo in Pop'n Music 16 in Timer's lose animation, wearing a yellow bunny rabbit raincoat with long sleeves and pink boots.
Minit's (c) Konami and Bemani