Eclipes
Eclipes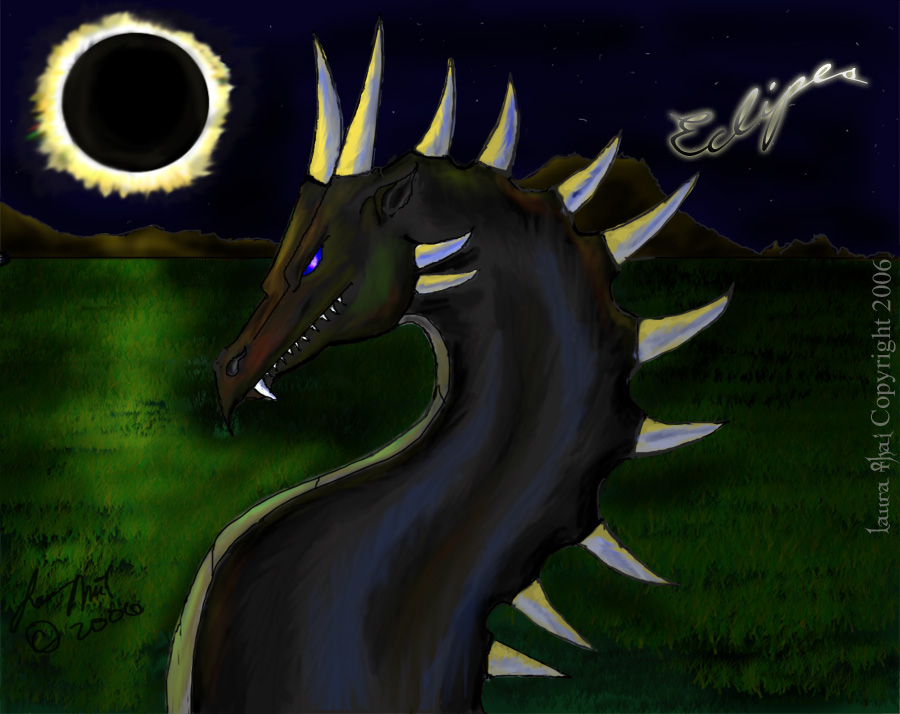 Description
"I am Eclipes. I was hatched on the night of a lunar eclipes. It was one of the strongest nights for dragon hatchlets as they gained the strength to control the sun and the moon. Light and dark. A powerful weapon... and I am just one of them out of my brothers and sisters as we watching the earth age..."

I really had not intended this picture to become digitalized/painted. I had been just doodleing and I saw that I like the line art and was like: hey might as well. I guess it came out better than I had hoped seeing how I did it in a few hours. . Hope you like it.

He does have wings and a western dragon body... but his necks long and I just had him show his neck and head.