Link & Zea, hanging out
Link & Zea, hanging out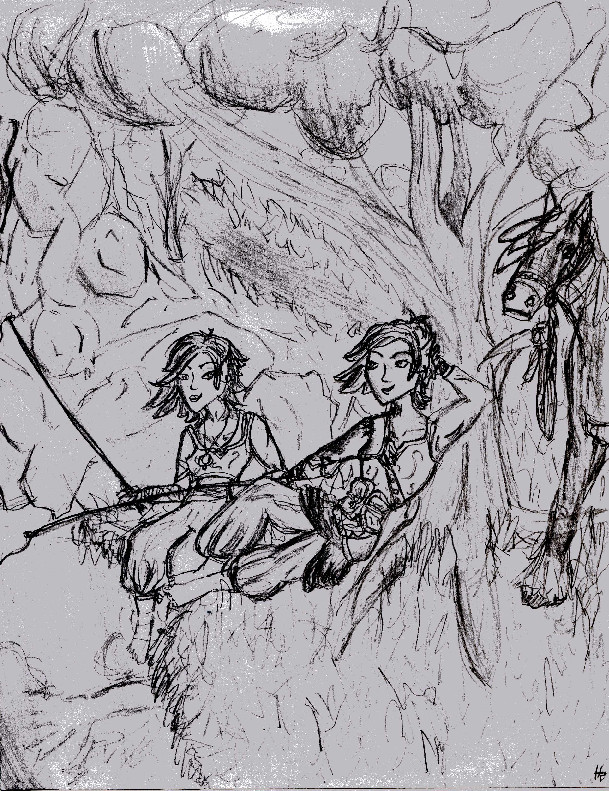 Description
K, this is Link & Zea hanging out together...Fishing!!!
If u'll notice Link's talking, he's teasing Zea(jokingly :))that she definitely will not catch a big of a fish as he's gonna catch! -& Zea's like,ya right!...we'll see about that!!!

-anywho 2 friends hangin out under a shady tree w/ the wind blowing & dipping they're toes into the cool water occasionally (ahhhhh, THE GOOD LIFE!!)
they're at the pool just outside of Ordon Village over the bridge...

& i hope Epona looks ok, i haven't drawn a horse since i was like, 8...so i hope it doesn't stink!!!


PLEASE COMMENT!!!
General Info
Comments
4
Media
Graphite pencil
Time Taken
an hour???
Reference
-me & my brain!!!! WHAT, NOW??