Rainbow Scales ver 1
Rainbow Scales ver 1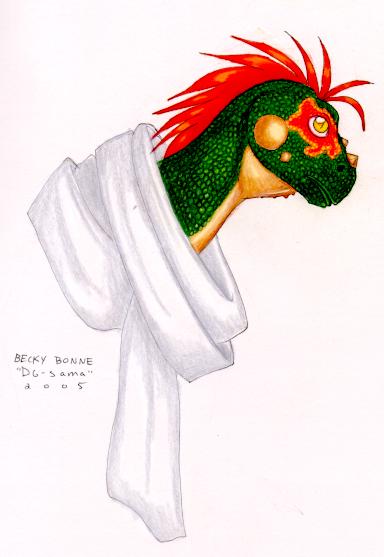 Description
For some reason like after a year I decided to redraw my fantasy reptilian race the Rainbow Scales (named so because while mostly green they have splashes of brightly colored scales on different parts of the body, allways at the end of the tail shoulders and around the eyes makeing a mask-like pattern, ocasionally colored scales can also be on the feet/toes, tops of the hands, patterend back or in band patterens around and of the limbs)<br />
<br />
Males of the species are generally bulkier then females and often have one or two tiny horns(though not always). Females of the species have a fin-like membrane between the arms and body.<br />
<br />
The Rainbow Scales is a very intelligent species that vallues knowlage over physical stength. They are non-violent and are generally very friendy to strangers unless they are given a reason not to be.