Olaf - A Happy Snowman - Frozen
Olaf - A Happy Snowman - Frozen
Olaf - A Happy Snowman - Frozen
by
DaBear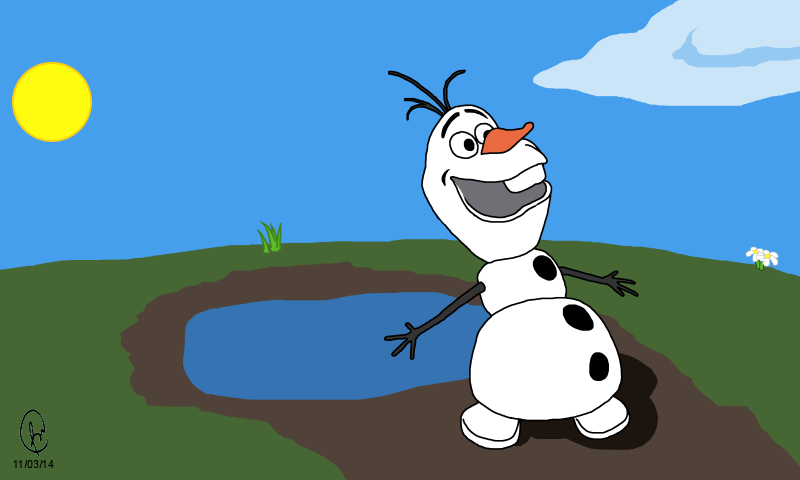 Description
Angels Inc 'A Presidential Dilemma' available at Barnes & Noble
http://www.barnesandnoble.com/w/tonibo-and-the-girls-of-angels-inc-bruce-martin/1108428540
Winter's a good time to stay in and cuddle,
 But put me in summer and I'll be a  ...( pause )... happy snowman!Disney's flicks of late have been some of the best ever, and I contribute that to my generation and our weird sense of humor! This character and where the song comes in during the journey in the movie with what I think is one of Disney's cutest couples (Princess Anna and Christoff the iceman) I like the way Disney's been writing these characters (princess Brave, Frozen, Tangled) their goofey and down to Earth, and who they're coupled with hate them before they actually realize their in love ...instead of the Snow White or Sleeping Beauty romances of years past ....yuk. I linked the part of the movie 'In Summer' to this. It's funny but no where near as funny as when it just hits you in the movie ....Christoff: "I guess you don't have much experience with heat?" Olaf: "Nope!"I'm thinking of taking this little doodle and actually painting it into something worth saving ;)inspired by Olaf's 'In Summer' from the movie 'Frozen'
https://www.youtube.com/watch?v=_axMza-fR3Q
Olaf is copy written to Disney Corp.