All Hail The Queen
All Hail The Queen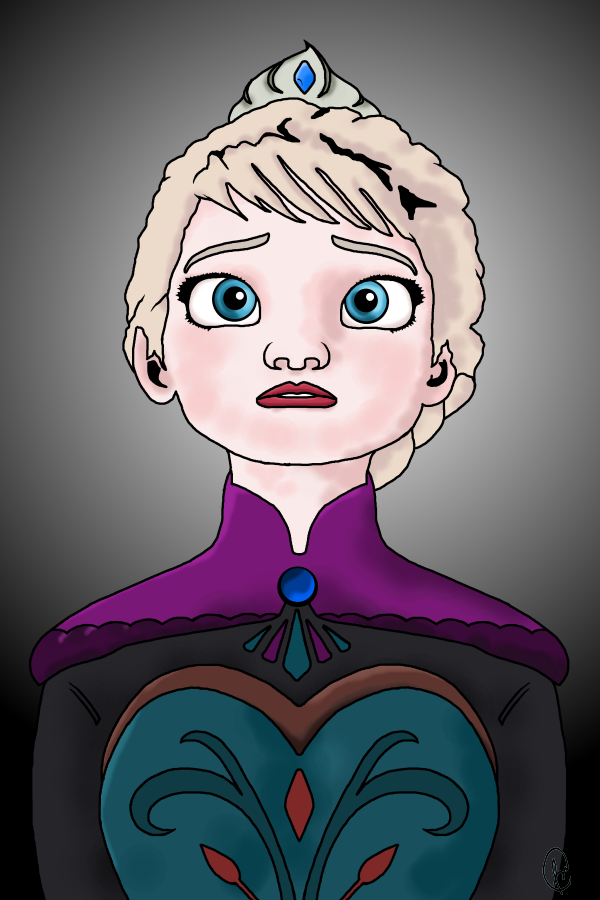 Description
~~:spotlight-left: Angels Inc 'A Presidential Dilemma' available at Barnes & Noble
http://www.barnesandnoble.com/w/tonibo-and-the-girls-of-angels-inc-bruce-martin/1108428540
:spotlight-right:
 Nuwa nu
 Nuwa heya nu
 Nuwa nu
 Nuwa heya nu
 Nuwa nu
 Nuwa nu
 Na na na heyana
 Hahiyaha naha
 Naheya heya na yanuwa
 Hanahe yunuwana
 Disney's Elsa at her Coronation drawn in my inked style. My sister loves this character so much that she asked me to draw it for her to use as an ID on FaceBook lol.
 inspired by Frode Fjellheim Opening Vuelie from the movie 'Frozen' The lyrics are Norwegian written in the 1850s 
https://www.youtube.com/watch?v=_axMza-fR3Q
This melody is brought back at the Coronation and at the end of the movie.
 Elsa is copy written to Disney Corp.