Cinderella
Cinderella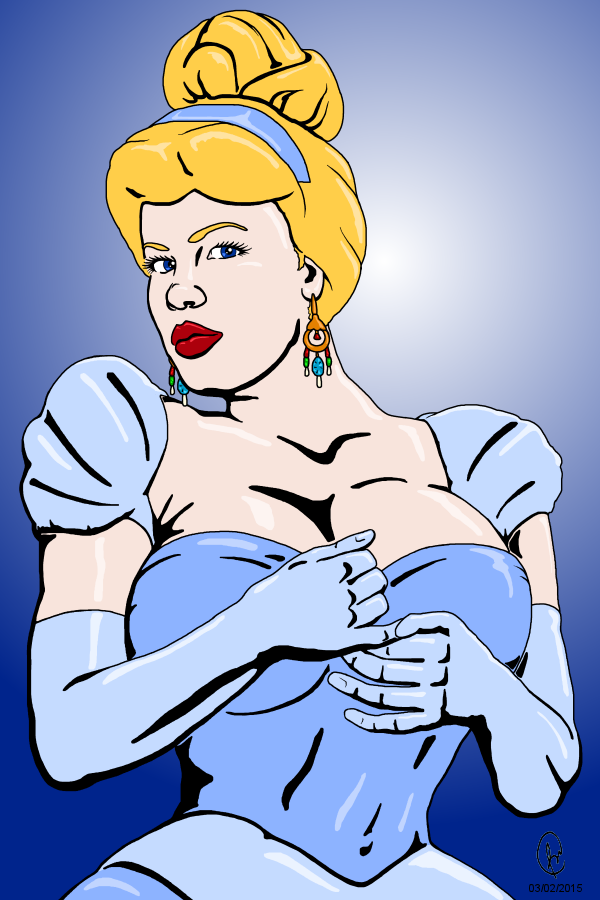 Description
Angels Inc 'A Presidential Dilemma' available at Barnes & Noble
http://www.barnesandnoble.com/w/tonibo-and-the-girls-of-angels-inc-bruce-martin/
1108428540
How gentle is the rain
That falls softly on the meadow
Birds high up in the trees
Serenade the flowers with their melodies
Oh, see there beyond the hill
The bright colours of the rainbow
Some magic from above
Made this day for us just to fall in love
Disney's Cinderella in my inking style. I was invited to a group for the character and realized I have nothing of her to offer. Yeah I know she looks like ToniBo dressed up like Cinderella :shrug:
inspired by The Toys '65 Billboard #2 hit 'A Lovers Concerto' which has been covered so many times in so many decades and every version seems to become a hit ...but The Toys made it first and best 
https://www.youtube.com/watch?v=_muziTEnNWs&list=PL7VObdQJKSYi-AH4S65lf_5cz33BaGvxz&index=
85
Cinderella is copy written to Disney Corp.