Kobal Callie and Lily
Kobal Callie and Lily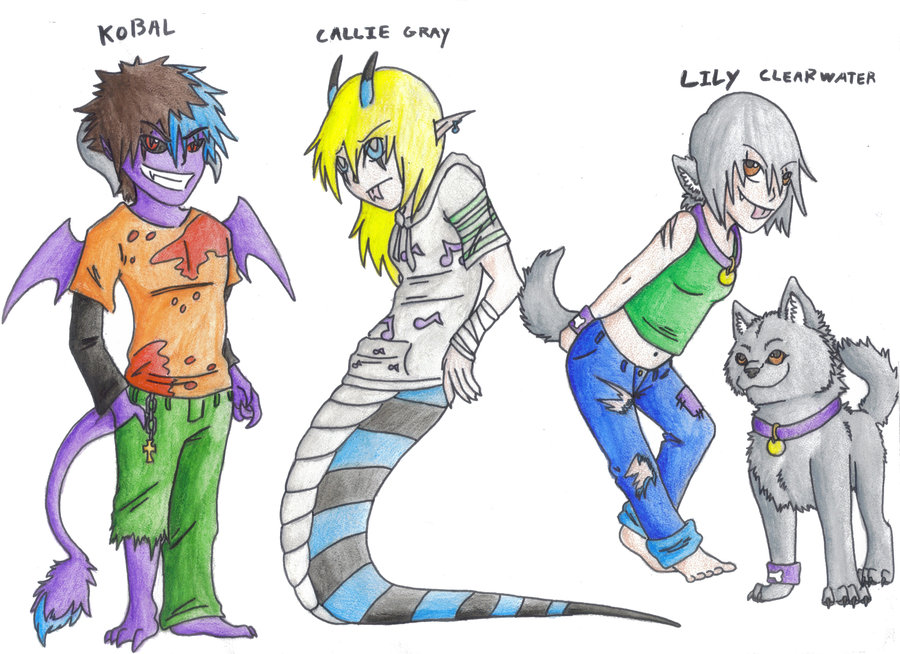 Description
BASIC STORY. Is KOBAL HERE. Wants to be a writer but has NO inspiration. So pretty much anyone who wanders into the shadowoods (One of my demon forests) near his house? WILL BE STUCK THERE UNTIL HE LETS YOU OUT.
Callie is a runaway and stayed willing because she feels guilt for killing her boyfriend. (She's toxic and she kissed him. XD Poor thing...)
AND LILY. WENT NUTS ON A FULL MOON, WANDERED IN. And got trapped.
You can go anywhere you want during the day, but at NIGHT you have to stay with those three in the shadowwood. ~
I'M PRETTY SURE That Kobal will try to add Zabrina (Who is the epic Queens~) To his GROUP OF MISFITS.
It leaves PLENTY of room for insane.
Am I forgetting something..... OH YEAH. YOU MIGHT NEED A PROFILE HUH?
KOBAL
Age- 200 (or around there)
Species - Demon (He is the demon of dark humor and hillarty so pranks are a YES PLZ)
AND HE IS MALE.
CALLIE GRAY
Age- 19
Species - Naga (But her snake is called a Laticauda Colubrina They are cute toxic water snakes)
AND SHE IS A FEMALE.
LILY CLEARWATER
Age- 13
Species- Werewolf
AND SHE IS FEMALE.
Art, Kobal, Callie, And Lily are mine.
Zabrina Is Queen's~ -
http://www.fanart-central.net/profile-QueenPaige.php
General Info
Comments
3
Media
Watercolor
Time Taken
Reference