Zabrina in wonderland!
Zabrina in wonderland!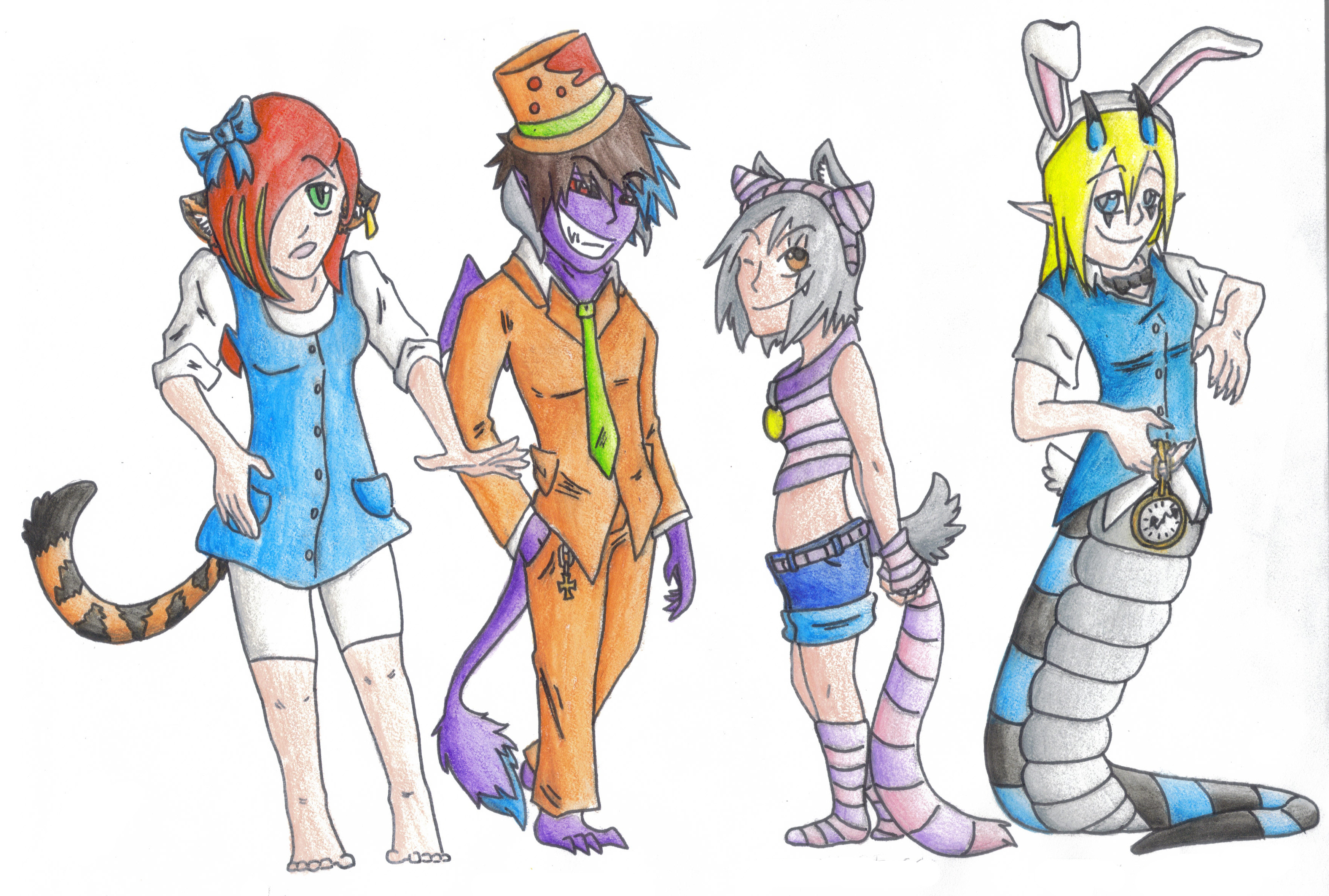 Description
JUST ANOTHER FUN IDEA I GOT OFF QUEEN WHO DREW THIS -
http://www.fanart-central.net/pic-795161.html
AND THIS IS WHAT MY BRAIN MADE ME DRAW.
Poor poor Zabrina....
YEAH.
ZABBY IS ALICE, a trapped Alice but STILL.
Kobal is the Mad Hatter BECAUSE LOOK AT HIM.
Lily is the Cat~ Nuff said.
AND CALLIE IS THE WHITE RABBIT!
I'm not quite sure WHY I made her the rabbit but I think it somewhat fits as the rabbit was the only (SOMEWHUT) Sane one in wonderland and Callie is really the only (KINDA) Sane one there....
ART, KOBAL, (Sadly) Lily, and Callie are mine~
Zabrina is QUEENS (Who is HERE -
http://www.fanart-central.net/user-QueenPaige.php
Alice In Wonderland belongs to Walt Disney!
General Info
Comments
0
Media
Watercolor
Time Taken
30 minutes and a nap!
Reference