II. Temple of Fire
II. Temple of Fire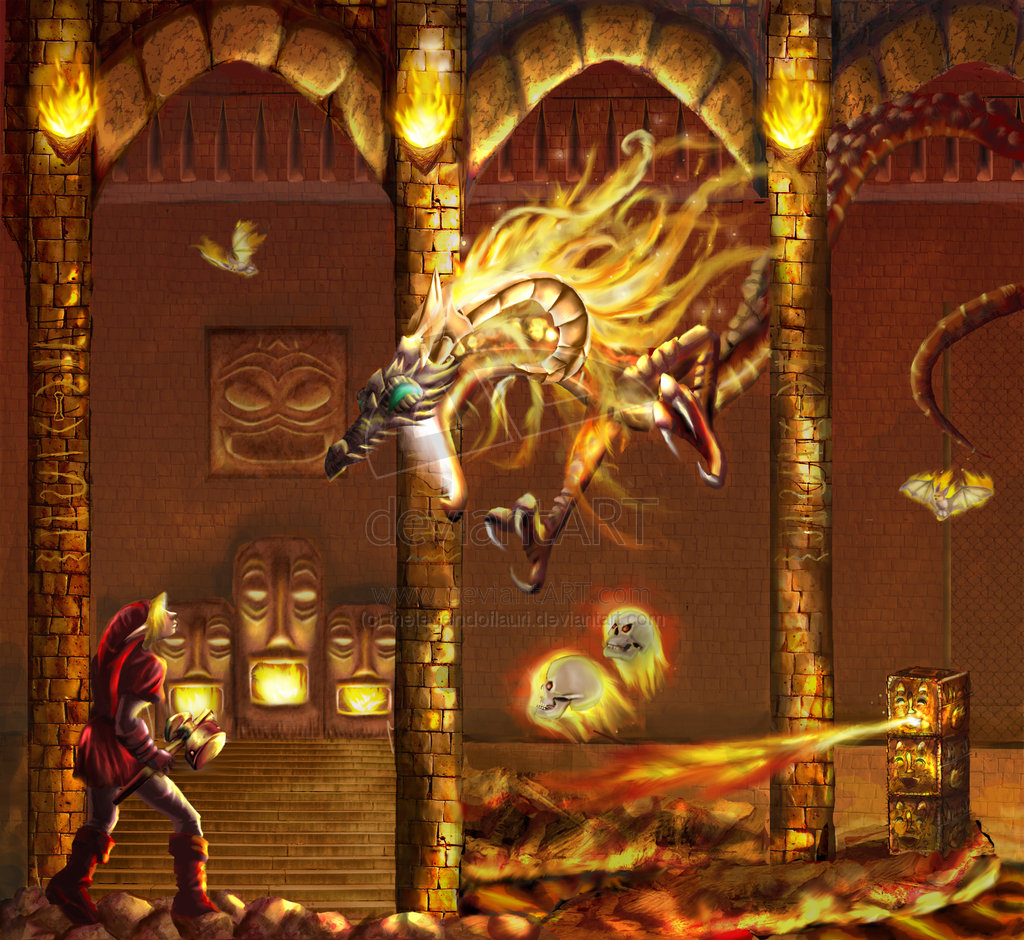 Description
Second of the ''Awaken the Sages'' Series of six:

I. Phantom Forest
II. Temple of Fire
III. Reflected in Dark Water
IVi. Under the Well

"After successfully awakening the Sage of Forest, the Hero of Time made his way to Death Mountain, the home of his sworn brother Darunia. Here, Link learns of the terrible fate endangering the Goron race - Ganondorf was preparing to sacrifice the Gorons to the Subterranean Lava Dragon, Volvagia. The only hope left for the village was for the hero to find the legendary megaton hammer from Goron folklore and slay the beast in the depths of the volcano."

Apologies that this isn''t as good as the Forest Temple, but photoshop corrupted the file and I had to start over again, meaning I got very bored of drawing the same bits and sort of slacked off a little!

The quote "It''s over, it''s finally over..." comes to mind. I hate drawing fire. Please add it to the list of things that I can''t draw XD

If there''s any sort of constructive criticism you can give me I''d be happy to add your suggestions to the picture - I''ve been looking at it for so long I can''t see what I can do to make it better.
General Info
| | | | |
| --- | --- | --- | --- |
| Ratings | | Comments | 7 |
| Category | Games » - by Publisher » Nintendo » Legend of Zelda series » - Ocarina of Time | Media | Digital drawing or painting |
| Date Submitted | | Time Taken | Over 20 Hours |
| Views | 1460 | Reference | none!! |
| Favorites... | 6 | Keywords | Fire, Temple, Zelda, volvagia, red, bubbles, link, red, tunic, death, mountain, keese |
| Vote Score | 4 | License | Berne Convention |