III. Reflected in Dark Water
III. Reflected in Dark Water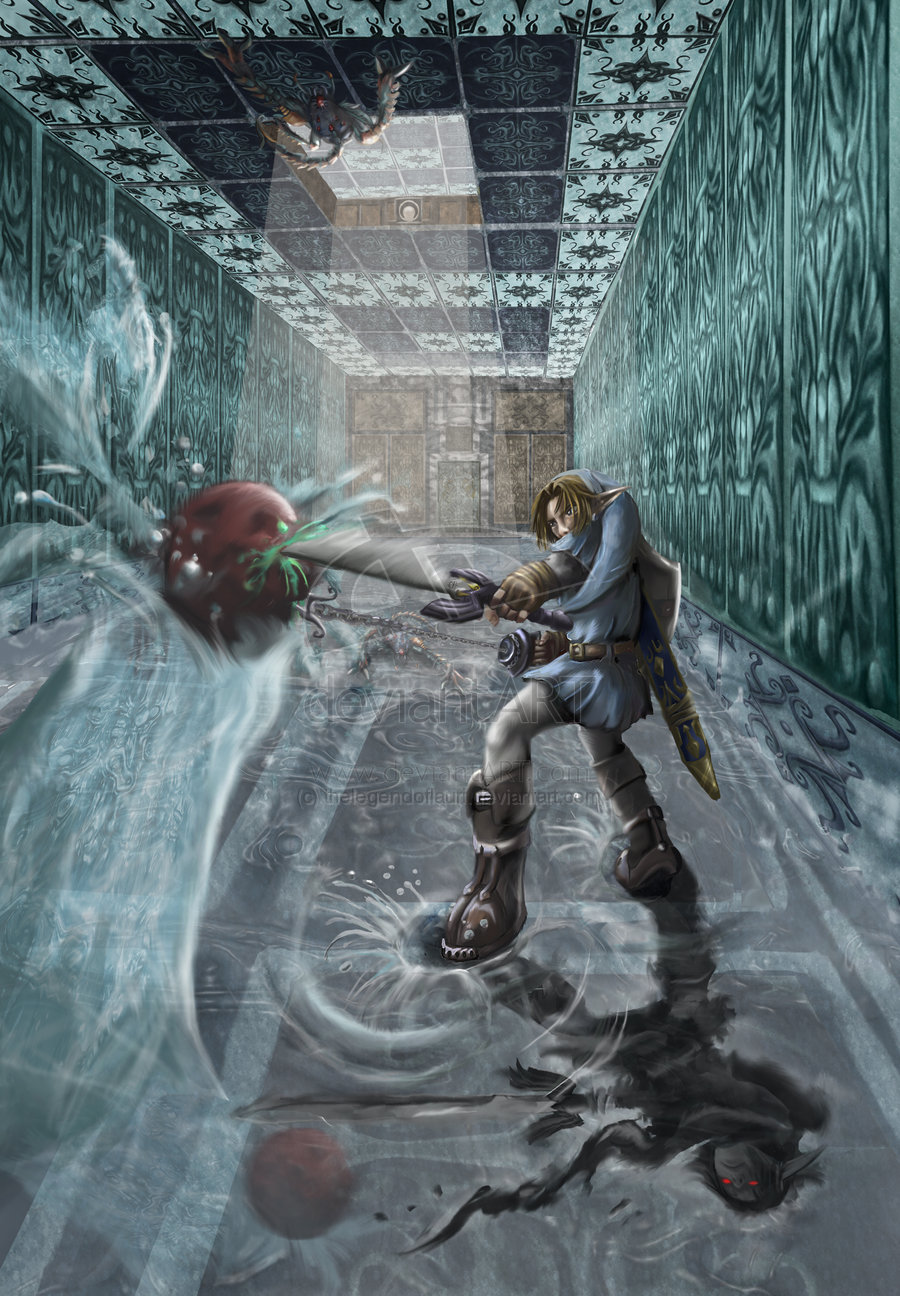 Description
Third addition to the Ocarina of Time 'Awaken the Sages' Series of Six;

I. Phantom Forest [link]
II. Temple of Fire [link]
III. Reflected in Dark Water
IVi. Under the Well [link]

I can't wait to get started on the Shadow Temple, I think I'm much better at drawing pictures with darker backgrounds. I tried to follow the basic colour scheme of the Water Temple in this picture but all of the tile designs are totally original (apart from the hookshot symbol! It's from memory so probably wrong XD) I might upload close ups of some details later.

This took forever... especially all those tiles. I still wouldn't say this picture was fully completed so !constructive! critique is definitely appreciated :) two changes because of your crits have already been made, but more are always welcome!! Special thanks to WishIWould for especially awesome concrit :D


If you think Link's reflection looks dodgy, take a closer look :evillaugh: Thanks!
General Info
| | | | |
| --- | --- | --- | --- |
| Ratings | | Comments | 9 |
| Category | Games » - by Publisher » Nintendo » Legend of Zelda series » - Ocarina of Time | Media | Digital drawing or painting |
| Date Submitted | | Time Taken | 25+ hours |
| Views | 1806 | Reference | NONE! |
| Favorites... | 13 | Keywords | Water, Temple, zelda, morpha, dark, link, zora, tunic, tektite, legend, of, zelda |
| Vote Score | 8 | License | Berne Convention |