I Didn't Take It
I Didn't Take It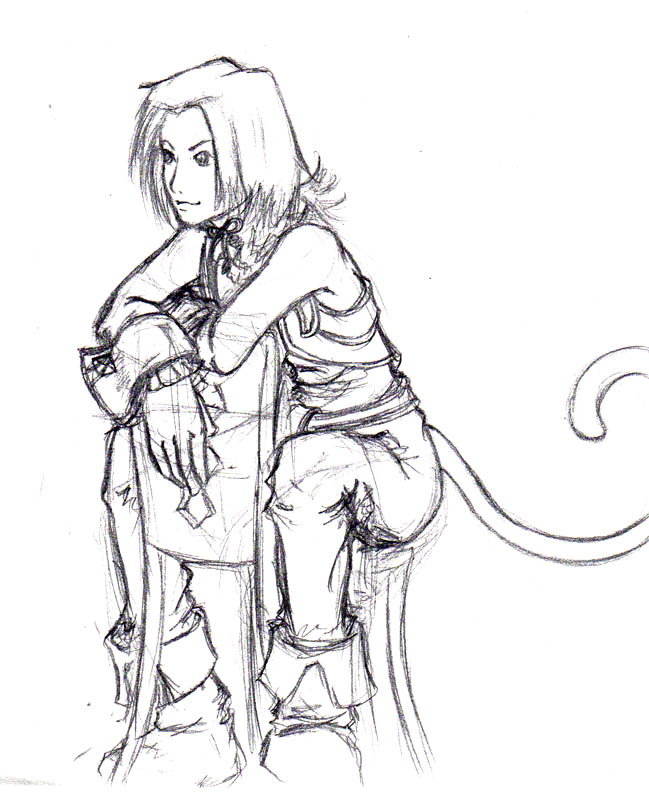 Description
So this is the first full picture of Zidane I've done. Ever. I gotta say, I didn't get into FF9 until really late (as in just this year late), but I also must admit that I love that game. And Zidane? Zidane is love as well. I mean, you just *gotta* love 'im! So in celebration of everyone's favorite actor-thief, here ya go.

I know it's really sketchy looking, and that it's not cleaned up, but I intentionally left it that way. I think it gives it a bit of character, and it may look too stagnant and unemotional if it were to be really clean. Zidane is a very warm character, and so is everything he does, so I didn't wanna cool the picture down by taking away the little stray lines and whatnot. Oh, and I'm lazy.

Uh, title doesn't really refer to anything, just sorta what I thought it looked like he'd be saying here.