Kaeru: Vatyr
Kaeru: Vatyr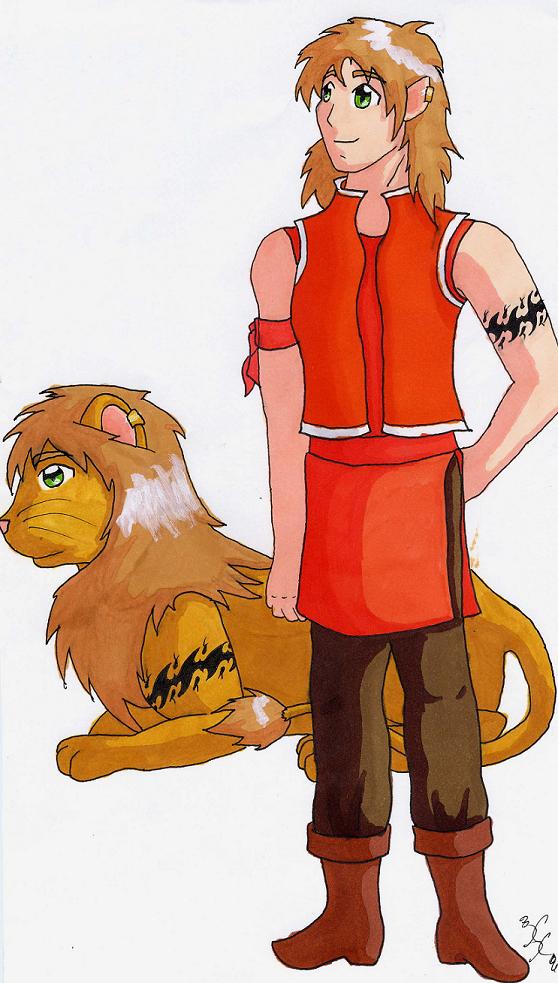 Description
The Kaeru are an elite group of supernatural beings who have the ability to change their shape into that of their guardian spirit (thus the Japanese word for transform).


Name: Vatyr
Animal spirit/guardian: Lion
Height: 6'7"
Eye color: Green
Hair color: Goldenrod (aka. dirty blond)
Personality: He's one of those people, who if you don't know, look like he'd be a bully, but his friends know he's just a big softy. He's a huge animal person and will often bring home stray cats and dogs. He'll avoid fights, but if those he cares about are threatened, he'll protect them fiercely. He's definitely someone you don't want as your enemy. He has a twin sister named Cynix.
General Info
Comments
0
Media
Ink or markers
Time Taken
Reference