the Raven King
the Raven King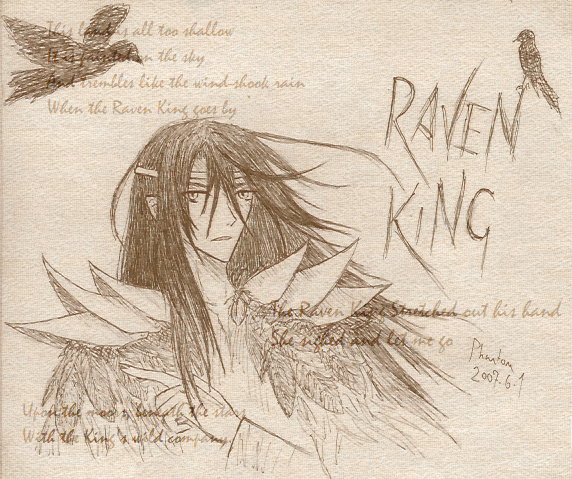 Description
It made me sad that there was nothing here. So of course I had to draw something. And of course it had to be the Rasven King.

Inked by hand, edited in Paint and OpenCanvas 1.0. Sadly, I as of yet have no Photoshop.

Strange and Norrell is quite fabulous, though, and if you somehow managed to find your way here without having read it, go read it now.