Onigiri anyone?
Onigiri anyone?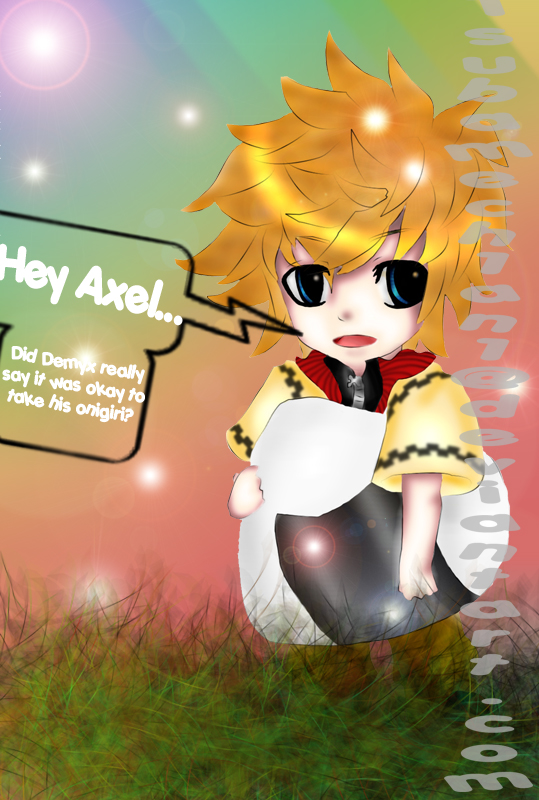 Description
Sorry for the watermark. :[ I just thought I'd start putting watermarks on my stuff. Not like my stuff is worth stealing anyways. >.>

ANYWHO! Happy EARLY bday to Tamachu(her birthday is June 11th, don't tell me to shut up.) What's wrong with wishing a friend an early bday.


Other than this, I really want to rant, but I guess I need more sugar... I really need to clean my room too, but I don't see myself working on that either.... >,>

Ciao.