mister announcer man
mister announcer man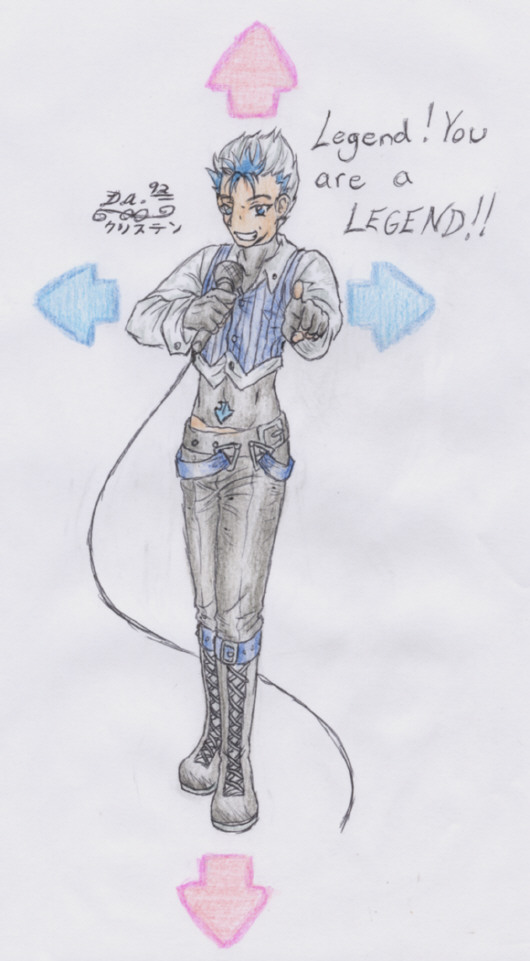 Description
As I was playing DDR:SuperNova yesterday, I was inspired by the funny announcer man who praises you when you do well and mocks you when you do badly. I decided that I wanted to draw what I think he would look like. I wanted him to be very spiffy, but also very modern looking, with an outgoing personality and charming smile. I also figure, since there are different voices used to mock and compliment you in the game, that this guy would be all of the voices, and able to change which one he uses at will.
Those hands took me waaaaay longer than they should have -_- particularly the one pointing at you. Sheesh, that was annoying.

Fun Fact:
The words are one of the phrases he uses when you do well. Other's include "You showed us... the ultimate dance! Thank you very much! I can't stop crying buckets of tears!!", "Maaarvelous!", and "I'm so impressed!"

P.S. I'd like to give him a name, so if anyone has any suggestions, I'd be greatly appreciative.