little james
little james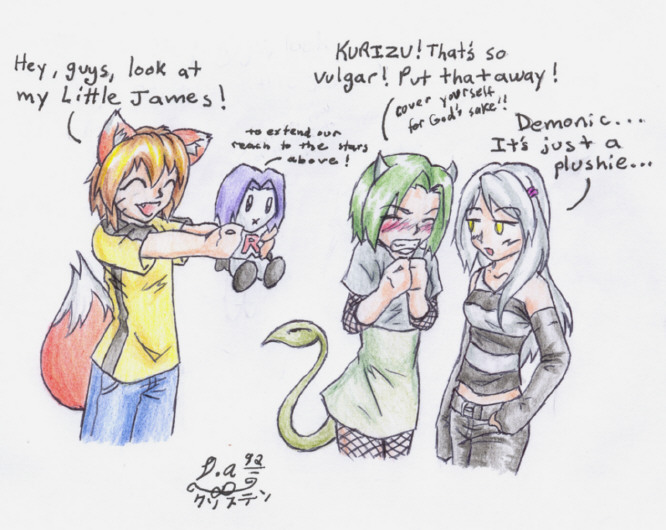 Description
Kurizu shows off his Little James.

Uhm.... yeeeeah.... I''m not entirely sure what to say about this particular pic... it''s based on an inside joke, so spare me the "I don''t get it" comments, please. It wouldn''t be as funny if I explained it to you. Especially if I have to explain it to each and every one of you -_-

Besides, if you don''t at least kind of get the idea a little bit, then you probably aren''t old enough anyway.