pretty boys
pretty boys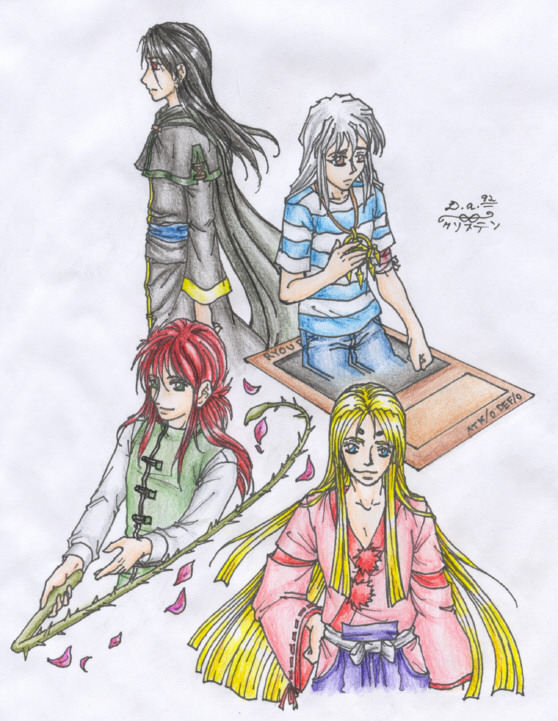 Description
In order from top to bottom: Soren (Fire Emblem: Path of Radiance and Radiant Dawn), Bakura (Yu-Gi-Oh. By the way, I'm sixteen), Kurama (YuYu Hakusho) and Waka (Okami). I think it's interesting that, besides long hair, I can't think of a single trait that all four of these handsome fella's possess.

Likes:
Soren's overall anatomy
Bakura's concept
Kurama's face... er.. expression or whatever
Waka's hair

Dislikes:
Most of the coloring
Most of the inking

A few other things:
It is REALLY difficult to convert the Yu-Gi-Oh style to my own.
Waka's hair was REALLY difficult to ink.
All of this was done with no references, so any design errors can be attributed to that.

Enjoy.
General Info
Comments
7
Media
Other drawing
Time Taken
around six hours I think
Reference
none