Okami phone charm set.
Okami phone charm set.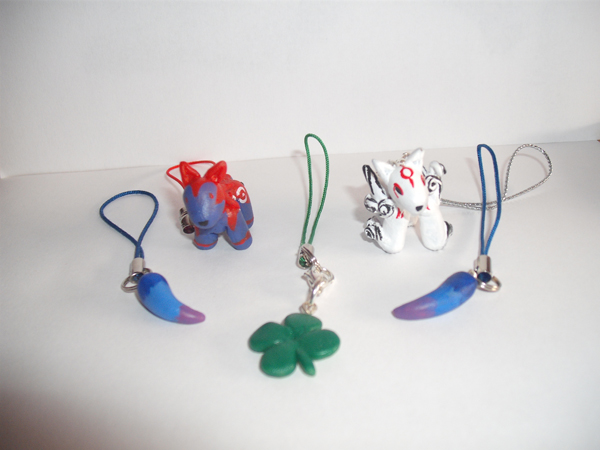 Description
I wanted to take a photo of all the Okami phone charms I have made. Ammy, Oki and the clover are from my Okami Bracelet. I placed them on phone straps for this photo. I know Ammy and Oki look a bit too big for the strap but they are not 8D, they are also on Lobster claws as well so they can clip on and off easy so you don't need to put them thought the strap anyway XD (I'll be showing more pics of them on the lobster claws in my scraps and commission journal.

Amaterasu Oki and the clover where made last month and the Demons fangs where done at the same time as my pokemon walker charm last week.

The two Demon fangs are for sale the other are not as they are from my bracelet. Note me if your interested.

Sorry for all the charms been posted lately people have been asking for them.

Commission info
On my Da page.

Amaterasu, Oki and Demon fans (C) Capcom
Do not post without my permission.
General Info
Comments
8
Media
Sculpture
Time Taken
Reference