Okami custome stylus
Okami custome stylus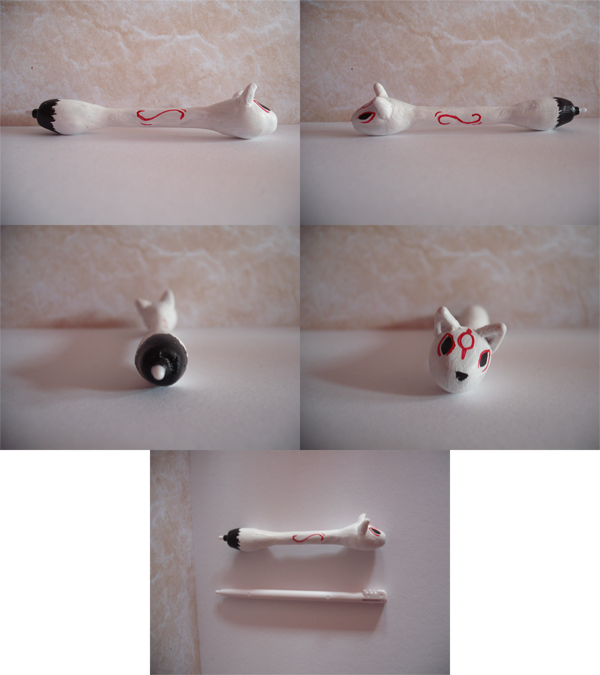 Description
I was inspired by the Capcom DS Okami-den stylus for this I have also had the idea in my head for a while as well.

So I made myself a custom stylus using clay. It as a real DS stylus end in it as well.

This is what happens when I get bored and playing with my stylus 8D.

It is very light weight.

I might sell it.

I will do commissions on thing like this if anyone want's one.


Yes I abused the Okami character again maahahaha.