Houndour and Houndoom hanging cutes
Houndour and Houndoom hanging cutes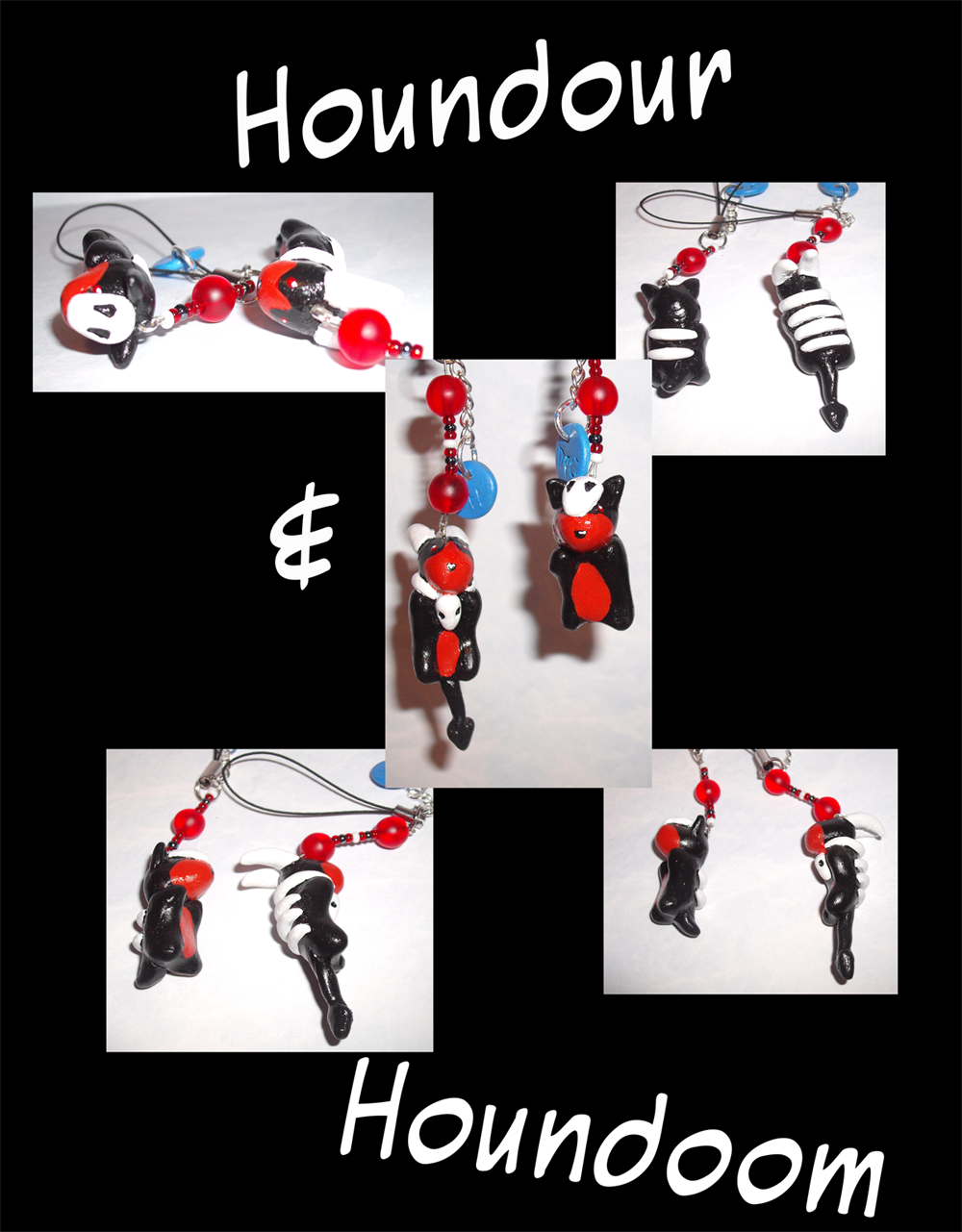 Description
Something I made in my spear time. This is also an example of my new kind of charm commissions. I call them handing cutes as I can not think of anything better XD. I wanted to make something super cute and here they are. Yes they are missing the marking on the legs but they are super simplified and I would ruin them to add that now.
This is one of 2 new kinds of commissions I will be offering soon. The second kind will be posted soon.
They are both for sale for £7 as a set. I will shop them world wide as well.
If your interested please note me.
For commissions or if you want something like this my commissions information can be found here
http://darkpheonixchild.deviantart.com/journal/28916551/
This kind commissions will be added in my commissions information soon.
Art (C) me
Character (C) Gamefreak and Nintendo
Do not re-post without my permission.