Lana Plush commission
Lana Plush commission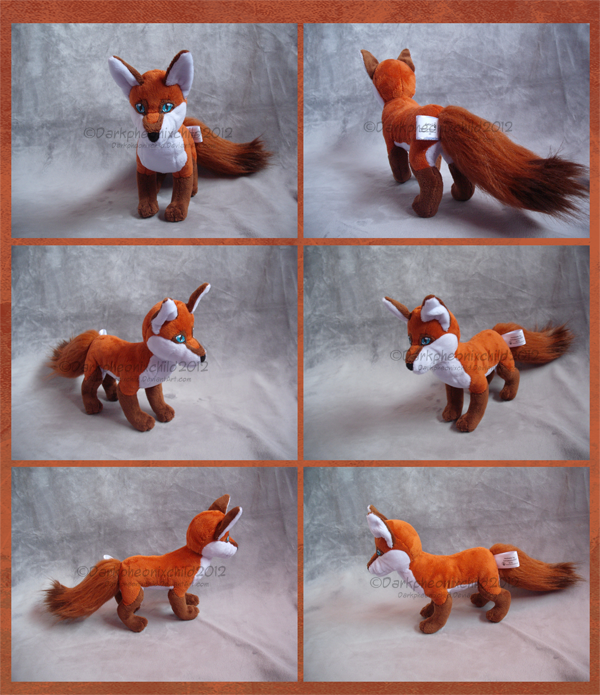 Description
Character: Lana
Material: Minky, Faux fur. Iron on eyes.
Size: 8 inch without tail and 14inch with tail.
Pattern: mine
Commission info:
http://darkpheonixchild.deviantart.com/journal/Plushies-prices-273928668
?
Plush commission for :iconhowling-wolfie: of her red fox character Lana.
This is my first finished minky plush but my second commission in minky. I used the same basic pattern I used for my Oki plush that I have fixed making the legs and head better. She was fun making and it was also fun using minky. At work they was calling her 'foxy Bingo' XD as I was doing parts of her before I clocked in. I was asked to give her a long tail and that it be done in Faux fur as well making it really fuzzy and soft. I'm really happy with this plush and with how she has come out.
I have also been told this plush will be making an appearance at confuzzled next month say hi if you see her C:
This plush is hand made by me and one of a kind.
Art (C) me
Character (C) Howling-wolfie
General Info
Comments
0
Media
Plushies
Time Taken
3 -4 weeks
Reference
none