Jackerz.
Jackerz.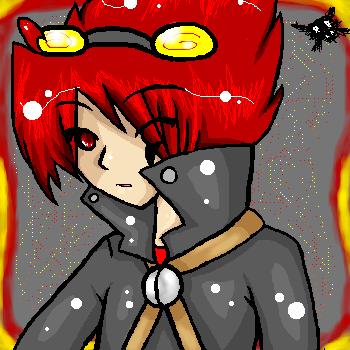 Description
I love this picture soooooo. -heart- Except the background. WHICH CAN BURN THE THE DEPTHS OF...
Miami. :>
ANYWHOO.
Jack Spicer. Because he pwns, and I already drew Chase. UP NEXT MAYBE WUYA! -maniacle laughter here-
lol wtf. SHINEY FTW! :D
If you're gonna faves my pictures, peeps, please comment them too. :> Thankiesss.
Jack [c] Christy Hui
Art [c] Meeeeee.
I drawed this here
http://oekaki.mixelmagic.com/
with a mouse on PaintBBS w/ palette. :>
General Info
Comments
10
Media
Oekaki
Time Taken
82 Min-uh-ts.
Reference
Some Jack pic from Goggle0rz.