Amy Paints
Amy Paints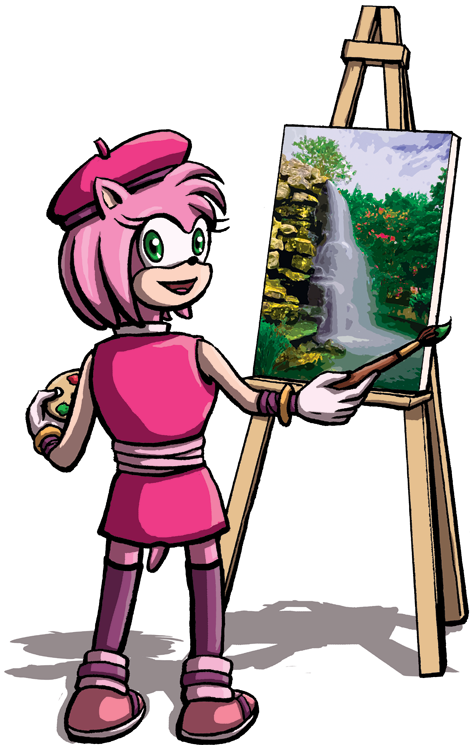 Description
God help me, I watched a metric butt-ton of the Sonic Boom cartoon this past weekend, and it is actually hilarious. The humor unremittingly lampshades Eggman's role as designated scheming evil genius, with a healthy helping of meta-jokes and the occasional poke at the fourth wall. So of course I ate it up.
In "Eggman the Auteur," when Eggman as film director berates Sonic and Amy, "Where's your camera? Your robots? Neither one of you even has a beret!" it occurred to me: how cute would Amy be in a beret? But I needed something for Amy to be doing, and then I remembered the episode where she painted a picture commemorating the first time she painted a picture (yes, it's that kind of show), and I was like: bingo. Painter Amy. I do like that the Sonic Boom incarnation of Amy has a creative streak, even if she is pretty relentlessly touchy-feely.
Image for Amy's painting based on this
waterfall photograph
by Nicolas Raymond, used under a Creative Commons Attribution License.
General Info
Comments
0
Media
Digital drawing or painting
Time Taken
an hour or two
Reference
http://freestock.ca/landscapes_nature_g41-zoo_wate