Ipod Teripet! <3
Ipod Teripet! <3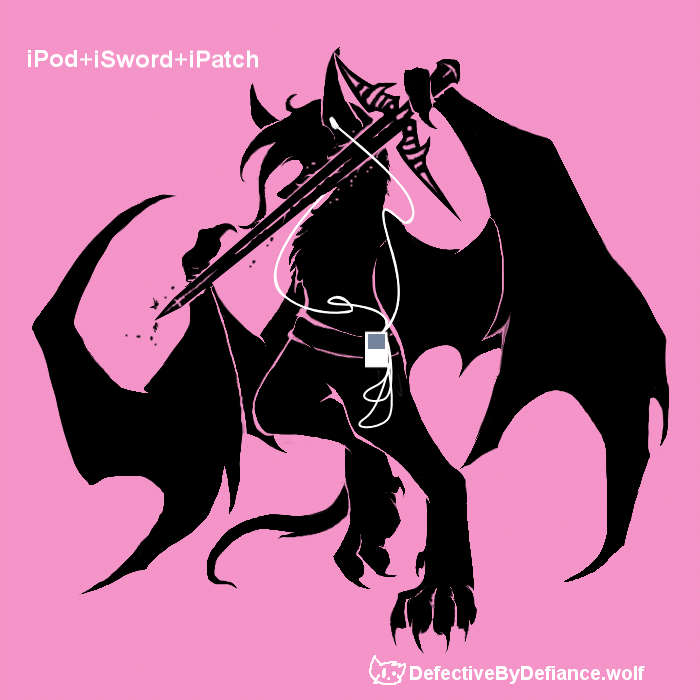 Description
I thought this pic would take twenty minutes... It took all of Wednesday morning. X.x You think making something like this is simple? Try it yourself... I guarantee it's waay harder than it looks.
The idea was from a buddy Scavenge Whitefang; I had seen her make some LJ icons with Ipod spoofs so I said, "Why not try one myself?" XD So, it took four colors, one morning, a heck of a headache.
Ref pics:
http://img115.imageshack.us/img115/4202/appleipodlogory5.jpg
http://img115.imageshack.us/img115/4921/tiedpurplepreviewhh9.jpg
Oh yes, and the joke behind this is that Nyxis has an eyepatch... Get it? Ipatch? OMIGAWD A PUN THE HORROR.
Made with Jasc Paint Shop Pro 8 and a heckofalotta layers
Nyxis © Lorraine Seleven Lin
General Info
Comments
1
Media
Other digital art
Time Taken
One morning. @.@
Reference
My character, Nyxis