Same Story - Anime Screenshot
Same Story - Anime Screenshot
Same Story - Anime Screenshot
by
Defiance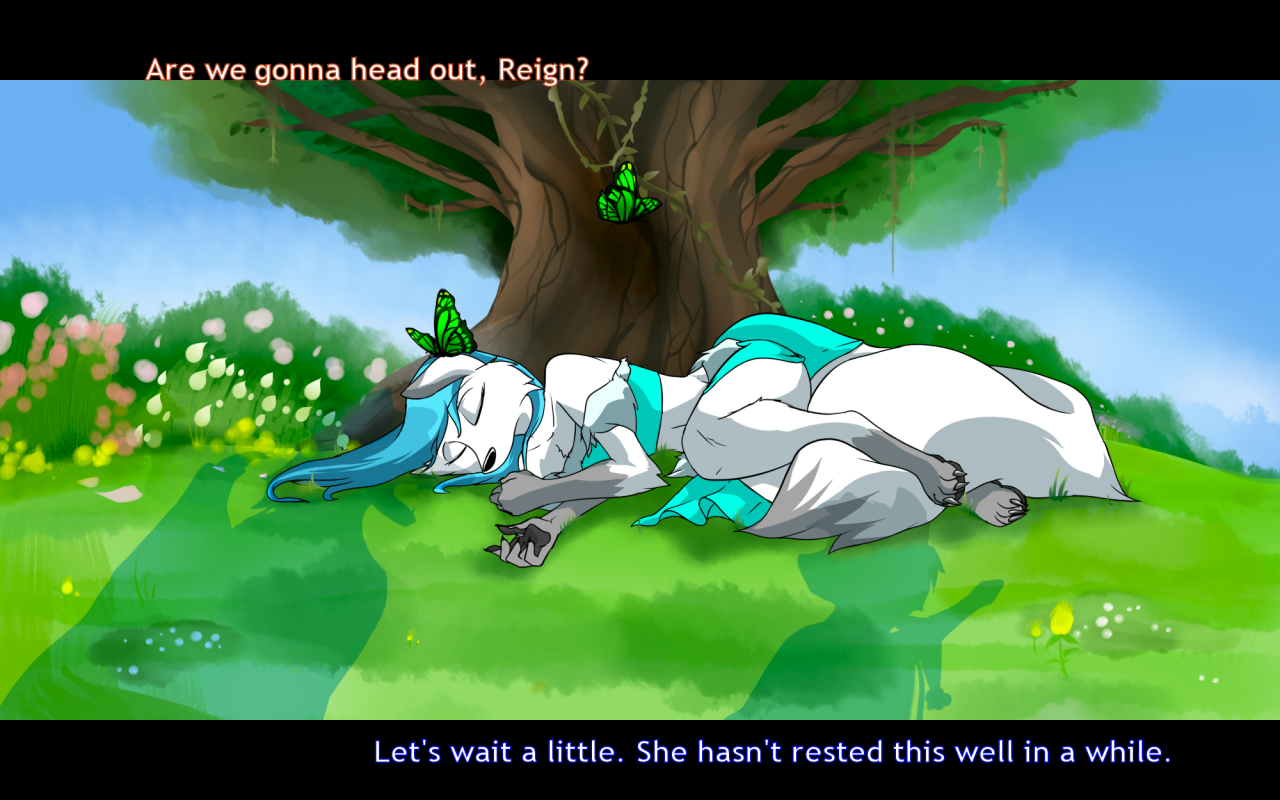 Description
Sinku: Why are we helping her fight Blood again? When she kills him, she'll die too!
Reign: We'll find a way to save her. I promise.
---
So. WHO WOULD TOTALLY WATCH THIS ANIME? 8D
Furry Fury: Same Story is what I've decided to name Wing's oober long story--The thing on my Word Program is 500+ pages long, and needs editing rehauls like crazy. While we cry over how this isn't a real animation series, I guess I should mention now that Wing's got the story in webcomic version in the works. There are only twelve pages so far, but hey, it's a start, especially for those of you curious about what's happened to her! =)
SNEAK PEEK:
http://www.smackjeeves.com/comicprofile.php?id=90440
---
About the Art: I had a dream about this amazing painterly style. I originally tried to draw Wing in the style too, but it ended up clashing with the lineart:
http://www.furaffinity.net/view/5786031/
So I settled for an Anime Screenshot look, which is just as nifty! 8D I've always wanted to make one of these, and it worked beautifully with the idea.
Art and character © Lorraine Seleven Lin
General Info
Comments
2
Media
Digital drawing or painting
Time Taken
Several days
Reference
My character, Wing