Nerf Gunblade : The Nyxis
Nerf Gunblade : The Nyxis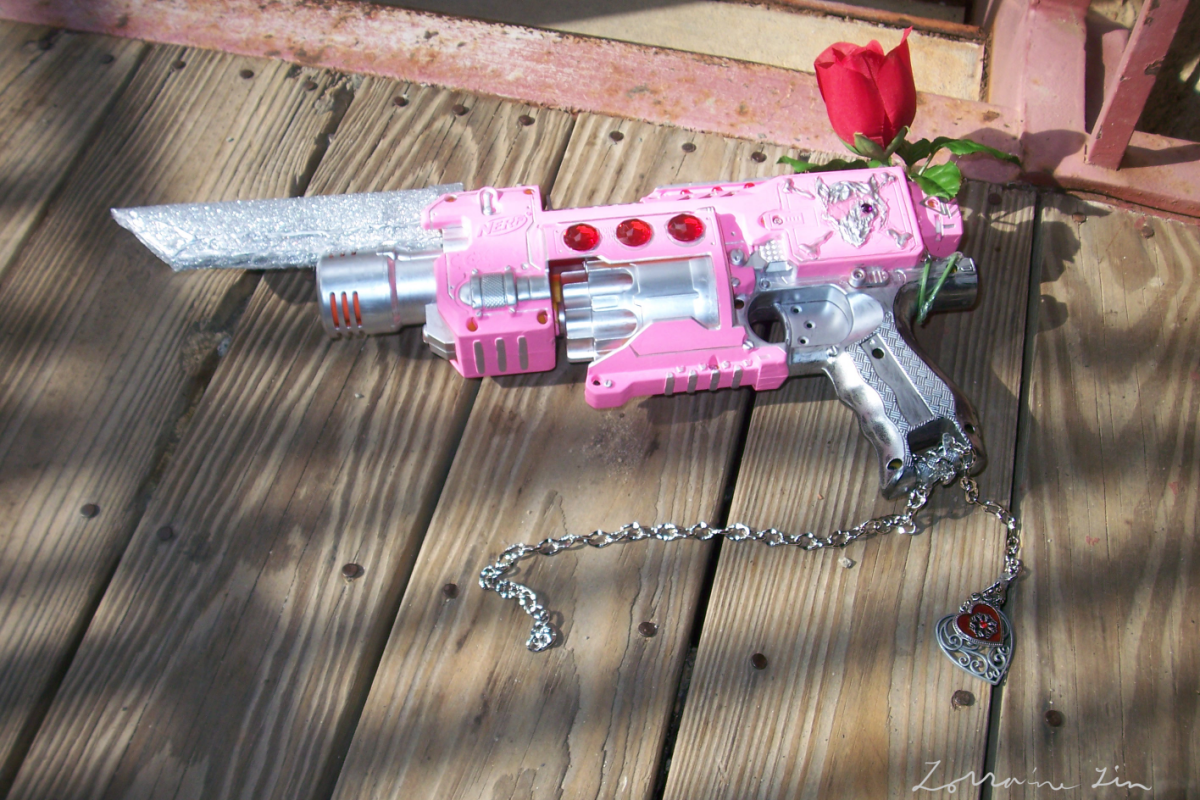 Description
I wasn't too sure about which section to put this in, so here goes.
This is the Nyxis: it's pretty much a pimped Nerf N Strike Barricade Revolving 10 Dart Blaster!
This fully functional nerf gun is named and designed after my most hardcore kick-tail character, General Nyxis Pierce the bat. It took about a week to "mod" (though all I really did was deck it out. =D)
When I bought my first nerf gun just last Friday, I thought it would be a great idea to paint it PINK. Then Will, one of my friends at the Clemson University REU, said, "Hey! You should turn it into a gunblade!"
So I did. =)
Visit my website to check out the tutorial on how I did it:
http://www.selevenstudios.com/nyxisgun.php
Design © Lorraine Seleven Lin
Gunblade Weapon © The Final Fantasy Series
Nerf © Hasbro
General Info
| | | | |
| --- | --- | --- | --- |
| Ratings | | Comments | 3 |
| Category | Fantasy » Arms (Weapons and Armor) | Media | Other crafts |
| Date Submitted | | Time Taken | About a week |
| Views | 937 | Reference | My character, Nyxis, and the FF Gunblade |
| Favorites... | 1 | Keywords | nerf, gun, blade, gunblade, N, Strike, Barricade, final, fantasy, viii |
| Vote Score | 1 | License | Berne Convention |