Luffy and Chopper -TW-
Luffy and Chopper -TW-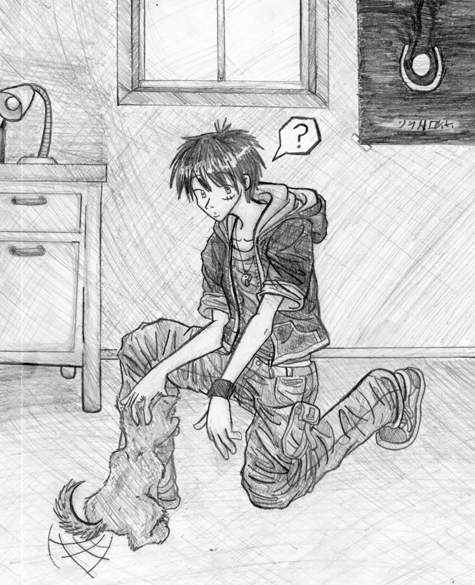 Description
Haven't drawn Luffy in awhile, or anything from TW, so I decided to draw him with "Chopper" since I couldn't really work on any of my requests/commissions/gifts at school. OMG look it has a background! I'm on a roll, man. Could do a bit better with depth and stuff, but overall it's pretty good...<br />
<br />
So yeah, this is just Luffy petting Chopper(he's a dog in this AU) in Zoro's room. Maybe Zoro's asking him something? I dunno. And yes, he isn't wearing his Pirate King hoodie. It's a semi-realistic AU, you don't wear the exact same clothes every day do you? Well, neither does Luffy. I'm sure he tries, though. >_><br />
<br />
Right...um....yay? Comments are greatly appreciated...
General Info
Comments
5
Media
Unspecified
Time Taken
Reference