In the Field
In the Field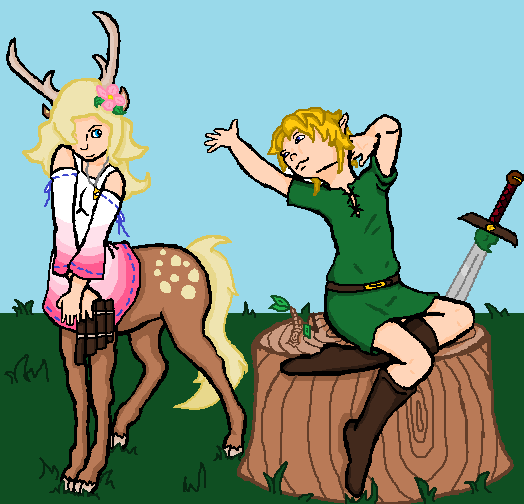 Description
I don't really know. I wanted to draw a dryad half person/half deer thing meeting a human boy, and then I accidentally colored them to look like Link and Zelda.

And then I was like "...Hey..."
So here you go.

Edit: I just realized I gave her a horse's tail. Welp.
Edit 2: Should've added roots to the stump. I'll get around to that.