Tressym
Tressym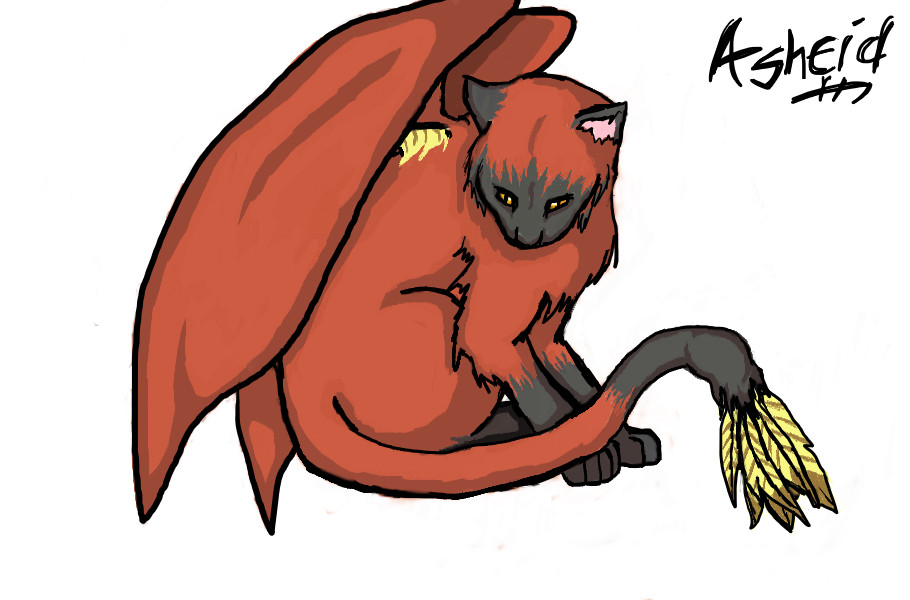 Description
My first creation using my birthday presents (tablet and Corel art program). It's a tressym, namely, Heurodis' familiar, Asheid. I'll likely think up a better name for him in the future. Any suggestions will be welcome.

Tressyms are magical beasts. They are winged cats, about the size of a housecat, each with a pair of feathered, leathery wings extending to a 3 foot wingspan. They have owl-like faces, and a fluffy ball of fur and feathers at the end of their tails.
Tressyms are highly intelligent and sometimes kept as pets and familiars by wizards and sorcerers. They speak Common and their own language, tressymspeak, which is based on purrs and growls. - Forgotten Realms Wikia

Seems I forgot the owl-face detail. I'll remember that next time around.
General Info
Comments
0
Media
Digital drawing or painting
Time Taken
two days, most of each
Reference
tressym colors from the wikia