Your Power
Your Power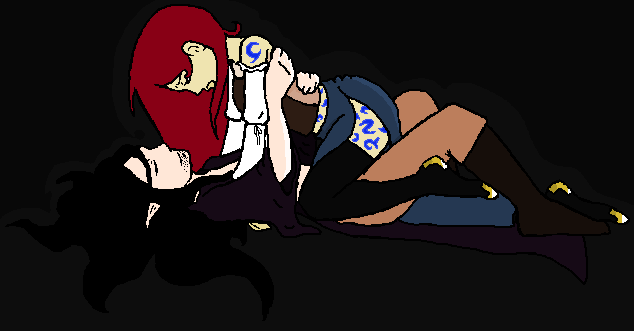 Description
Started this at like... 3 AM this morning, boyfriend's working overnights this week. It's really cold outside, and I'm not supposed to sleep, so I drew some smut.

It's Heurodis and Rivion, two of my OCs. They have a relationship that's hard to describe at 7AM. It's like... she's obsessed with him and he holds that over her. They're both sterile. He's her tutor, and they both live forever, as in they keep themselves alive with the use of magic. Note the runes on her skin.

I can't draw stubble, and my arm hurts so I don't want to shade. I might, tomorrow. I've got all the time in the world. I'm pretty happy with the rest of it, though.