Trelawney and the Wolf (Big spoilers)
Trelawney and the Wolf (Big spoilers)
Trelawney and the Wolf (Big spoilers)
by
Dogss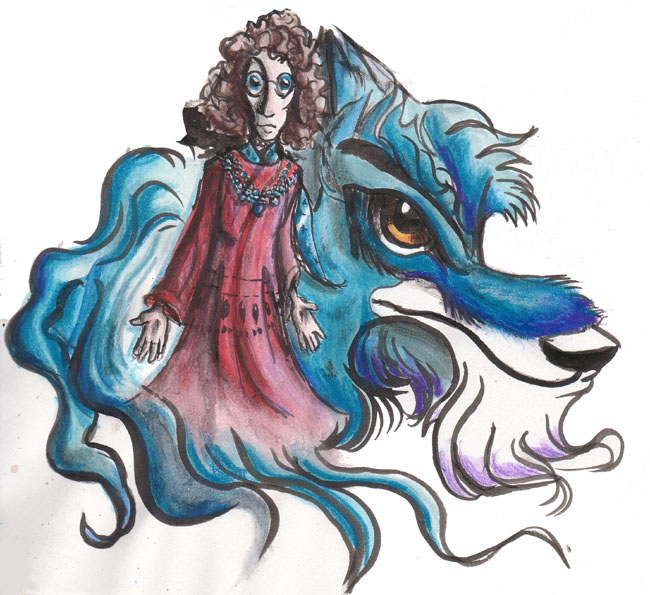 Description
"It was Snape who overheard the prophecy. It was Snape who carried the news of the prophecy to Voldamort. Snape and Peter Pettigrew together had sent Voldamort hunting after Lily and James and their son... "~Page 535

Professor Trelawney in front of a giant blue wolf. :D It's how I felt after that scene...the beast of previuos doubts about Snape came rearing out and I was stunned. ;_; I wanted to cry, but of course even worse things happened afterwords.

That filthy traitor. :(

Watercolor pencil, India ink, colored pencil and some water Acrylic for some different colors i couldn't get out of the pencils. I hope you like it!
General Info
Comments
6
Media
Unspecified
Time Taken
Reference