Wee One
Wee One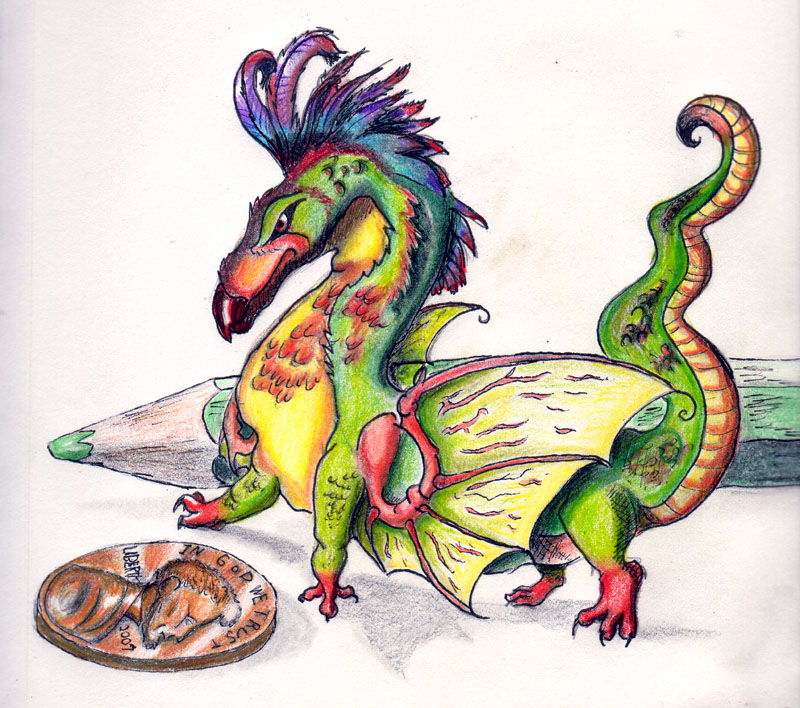 Description
The Smallest Dragon on Earth! Hurry Hurry Hurry Step right up and see the Amazing, the incredable, Penny Dragon! The most this little guy can do is annoy you. Come inside and witness the terrible Freak of nature! !<br />
<br />
Probably freakishly innaccurate too...I always thought of a dragon to be more like a bird than a reptile.<br />
<br />
Done with Pencil, Pen and ink, and colored pencil. Penny and pencil for comparison. I hope you like it!
General Info
Comments
4
Media
Unspecified
Time Taken
Reference