LXG - Immortals and Gazelles
LXG - Immortals and Gazelles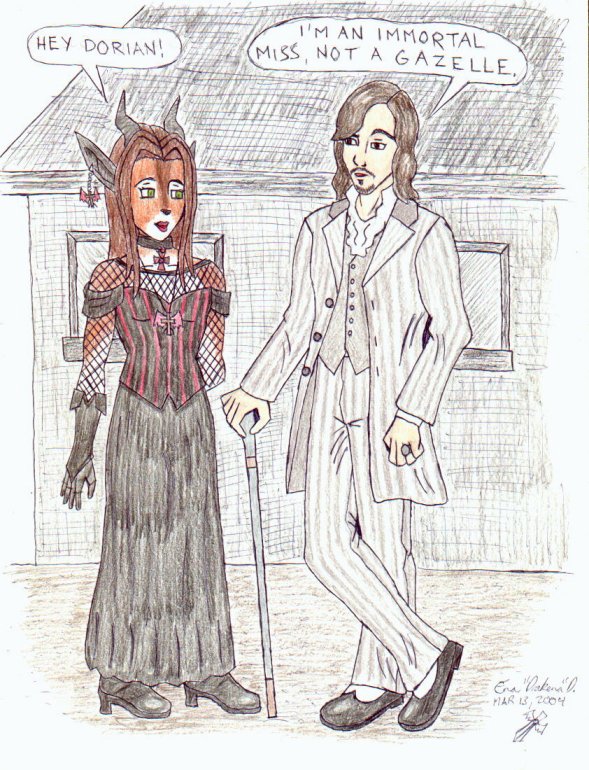 Description
A drawing of HorusGoddess' gazelle character just innocently bugging Mr. Gray. Dorian looks confused, because he has never seen an anthro before, and he thinks that she is hitting on him when she's not.<br />
<br />
Completed on March 13, 2004, with pen and coloured pencils. The gazelle's dress is slightly based off the dress worn by one of the Ripper's victims in From Hell. Gah! The pinestripes on Gray's outfit are really messed up, really hate drawing pinestripes.<br />
<br />
Dorian Gray (c) Oscar Wilde. Marie Gazelle (c) HorusGoddess.