LXG - Gloomy Dr. Jekyll
LXG - Gloomy Dr. Jekyll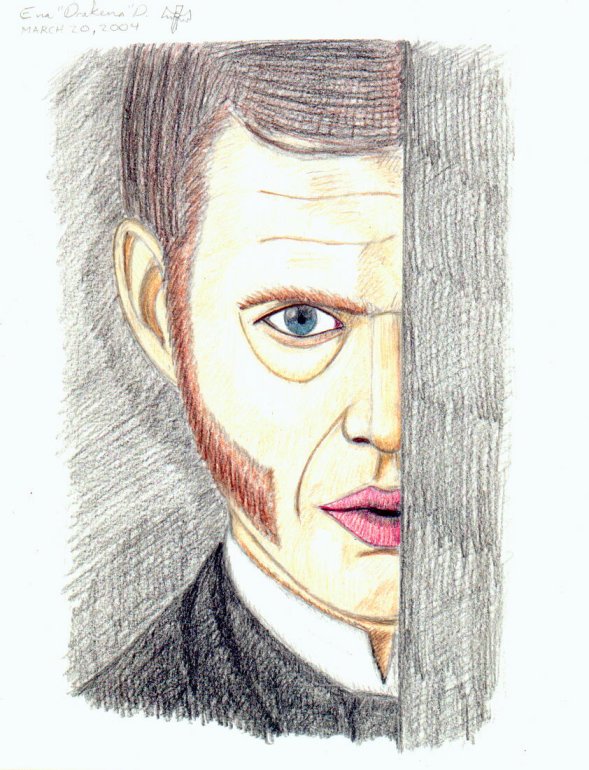 Description
Medium: coloured Crayola pencil<br />
Date: March 20, 2004<br />
<br />
A drawing of Dr. Jekyll looking gloomy. From the scene where he is peeking at Mina and Dorian. The picture is pale compared to the photograph, bright scanner. I think I'll send a copy to Jason Flemyng, the actor was so cute in that film.