LXG - Anthro Mina Pen Drawing
LXG - Anthro Mina Pen Drawing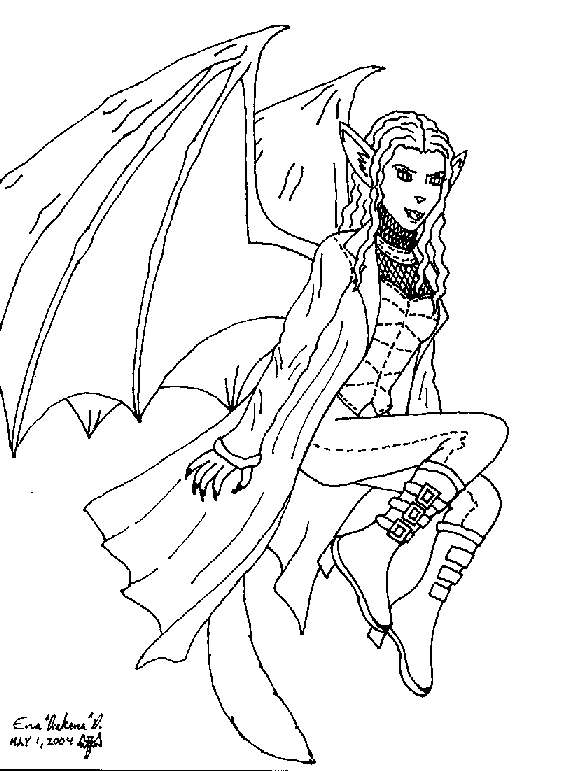 Description
Medium: Sharpie permanent marker<br />
Date completed: May 1, 2004<br />
<br />
Here is Mina as a cat-bat anthro, isn't she just sassy? I think her combat outfit looks so cool, I had to do several sketches to come up with a good pose. Her ears look a little batty, but she is a cat-bat. Expect a coloured pic soon.