Niila's New Year Resolution (First kiss) (2013 New years Contest)
Niila's New Year Resolution (First kiss) (2013 New years Contest)
Niila's New Year Resolution (First kiss) (2013 New years Contest)
by
Dream_Fire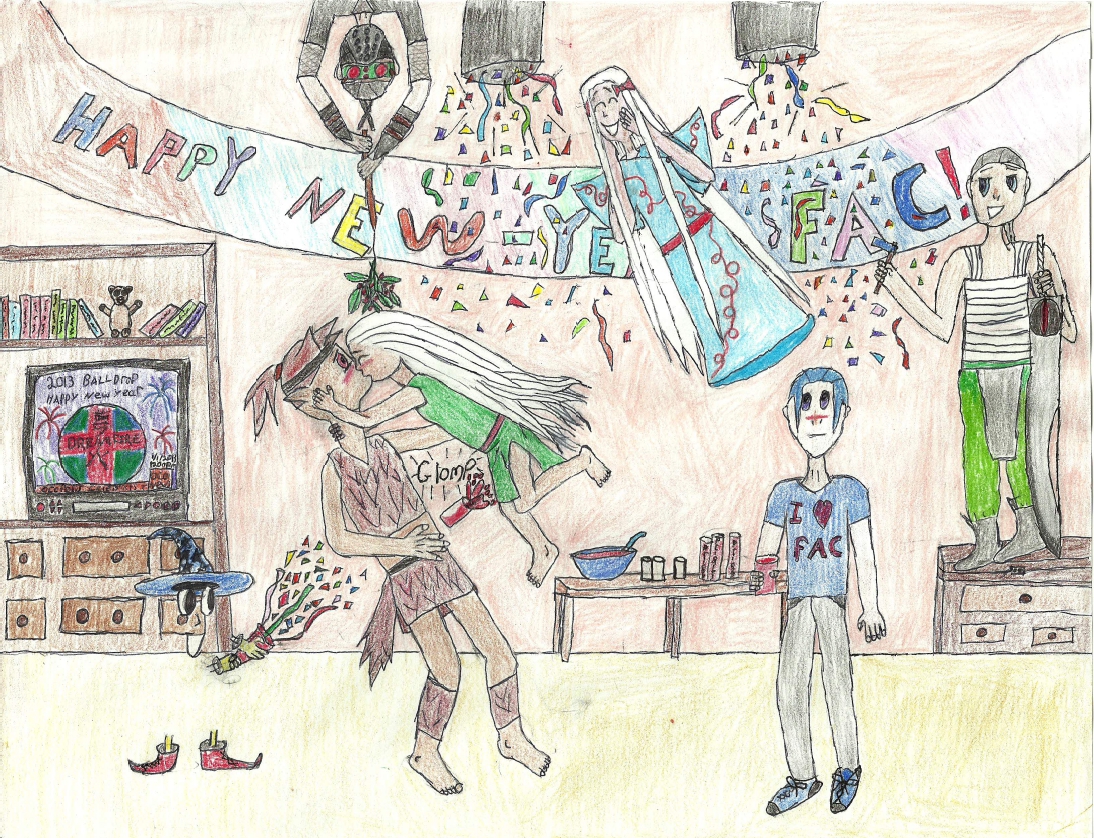 Description
"5! 4! 3! 2! ONE!!! HAPPY NEW YEAR!!!!!" Cheered everyone. It had just turned 12:00 midnight and the New Year Ball had finally dropped signaling the start of a brand new year, and new years resolutions. " hey Roken, what is your new years resolution?" asked Worai, Roken replied "To collect more souls than I did last year. Whats yours?" "I don't know, I haven't thought of one yet..." Worai answered sheepishly "Hey I wonder what the Phantom Bladers resolution is?" But the Phantom Blader was no where to be seen. "Hey where did he go?" Questioned Worai "Ziinai answered" I don't know, he said he was going to help Niila with her resolution a wile ago" Worai turned to Niila who was wearing a big grin on her face. " what IS your New Years Resolution Niila?" " This!" she replied. Launching herself at an unsuspecting Worai, Niila wrapped her arms around his neck and passionately stole his first kiss!
Niila's New Years Resolution COMPLETE!

THIS IS my FISRT EVER Contest and im very exited! :D
This is also the first time i drew a character sideways...and definitely the first time kissing so its not too great, but i LOVE it because its mine and is one of the best iv done so far! although my scanner seemed to lighten some colors and darken others which im not happy with but oh well.
all of the people you see are my OC's they are
Master FlimFlam : the short one in the wizard hat has the power of 2D! and is my first ever OC i made when i was 9 years old!
The Phantom Blader is hanging from the ceiling with mistletoe
Worai and Niila are kissing
and the last three from left to right are Koreiami, Ziinai Imarei and Roken shootsurugi. the last three look almost NOTHING like the way i see them.