Me Vs Koreiami
Me Vs Koreiami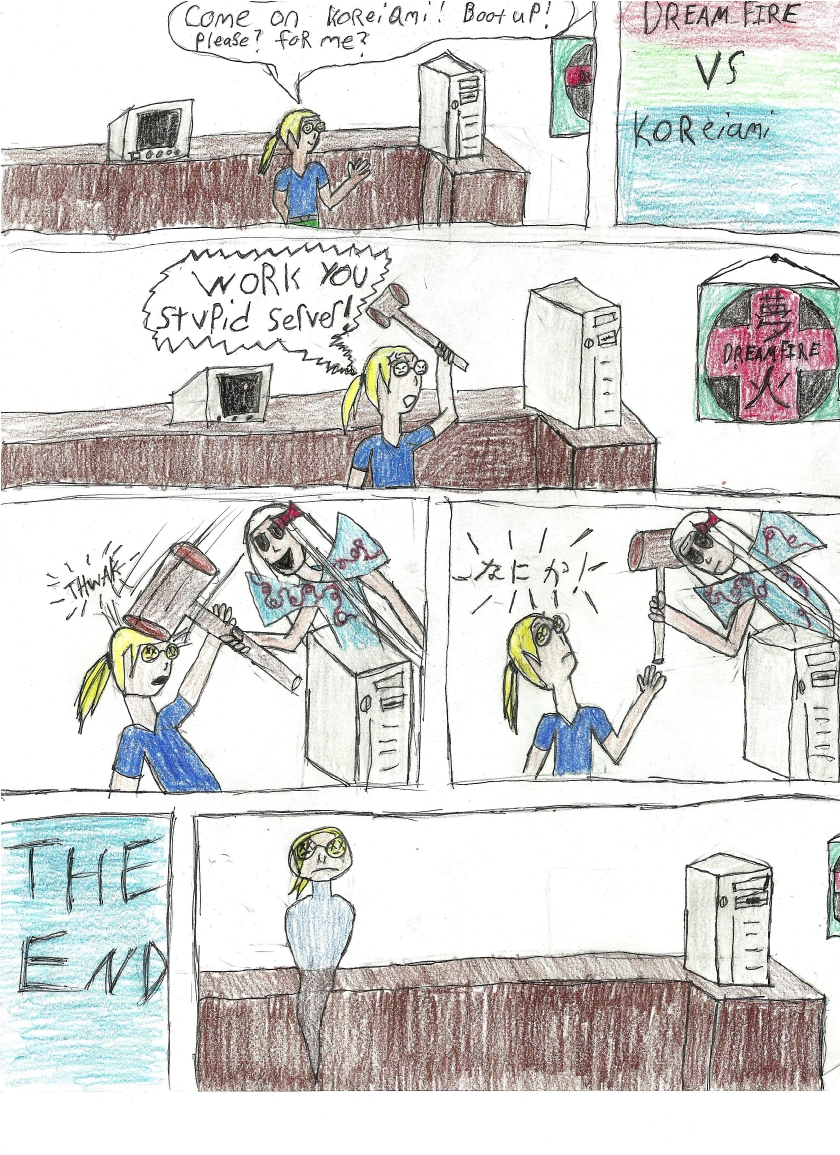 Description
ok first off please ignore Koreiami in the 5th and 6th panal....i still dont draw her anything like she is supposed to be, and for those of you who dont know Koreiami stands for Child Network Spirit and is the spirit guardian of my server....IF i can ever get her to work!  but this is pretty much how i feel right now with her and im at my wits end!
And ya i know I havent submitted in a wile not because of lack of insperation...more like...
jelousy
....i look around and see suck wonderful art here...then look at my art and think...damn maybe i should just burn it.  but I dident because
Luckylace
the Dark lady of FAC demanded i submit more so i guess i should thank her for her "gentle nudging".
General Info
Comments
2
Media
Colored Pencil / Crayon
Time Taken
about 3-4 hours
Reference
MY MIND!!!!