RUN LINK RUN!
RUN LINK RUN!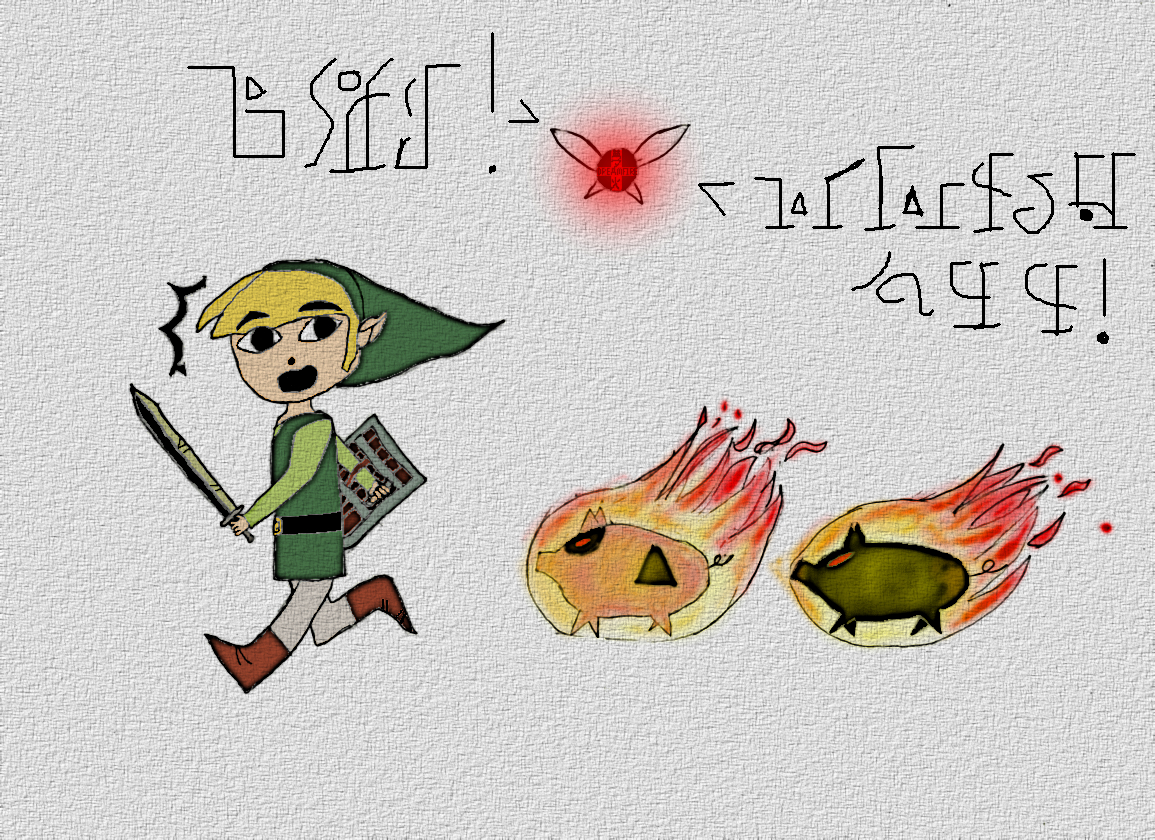 Description
Dream: Link! Watch Out!"

ok after learning that in ancient times they actually did this  i saw link running from them!   in Ye olde days, they used to take pigs, grease them up...then SET THEM ON FIRE! the noise the would make would scare off war elephants and cause enemy troops to break ranks and run, the pigs in there stampede would also wind up setting fire to enemy fortifications...they were called INCENDIARY PIGS!  :D

hope you all like it!

Lineart drawn by hand using pencils, and then colored and textured using GIMP2!