Profile: Jarlaxle Baenre/ D'earthe
Profile: Jarlaxle Baenre/ D'earthe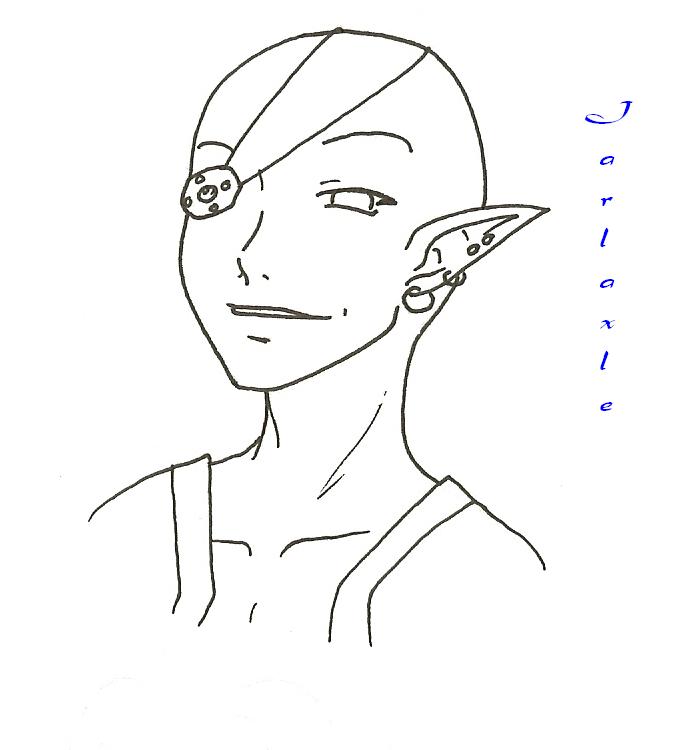 Description
zomg!
It's everyones favorite flamboyant playboy elf, Jarlaxle!
lmao
He has that sly sexy grin that makes you wonder what he's thinking....
And since it's Jarlaxle, we all KNOW that he's thinkin pervy thoughts....prolly about Artemis lol!
XD

btw, I suck at drawing eye patches and havnt decided on a single design for his yet (so dont be all weirded out if it looks different in my other pics of him).
lol
The same could be said about Ent's dagger >.<
I have so many different designs for it and have yet to settle on one that I like *sigh*

Number 3.
General Info
Comments
0
Media
Ink or markers
Time Taken
Reference