Razargel - Matoran of Light
Razargel - Matoran of Light
Razargel - Matoran of Light
by
Edge14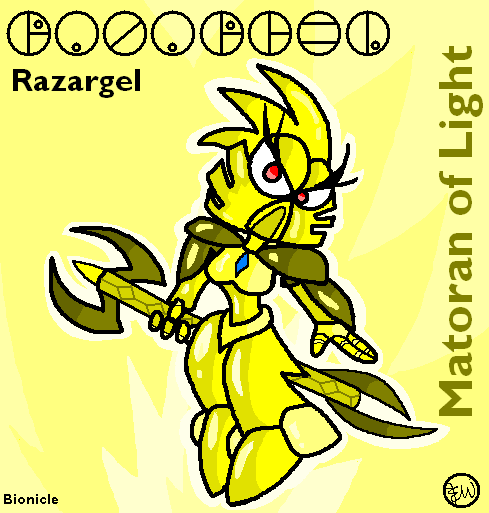 Description
Name: Razargel
Gender: Female
Element: Light
Weapon: Staff of Life
Mask: Kanohi Avohkii
Friends: Jaller, Takua, Hahli, Turaga Vakama and Kongu
Island: Mata-Nui (for Now)

Story: Razargel was created by the Great Beings to aid Takua and Jaller in their quest to find the Toa of Light. The Matoran on Mata-Nui never knew she was a Matoran of Light, but she was created for the same Element as Takua, and they both had an relationship until he became Takanuva. Makuta hopes to bring her to the BrotherHood of Makuta because she's a Powerful Being.